view original
post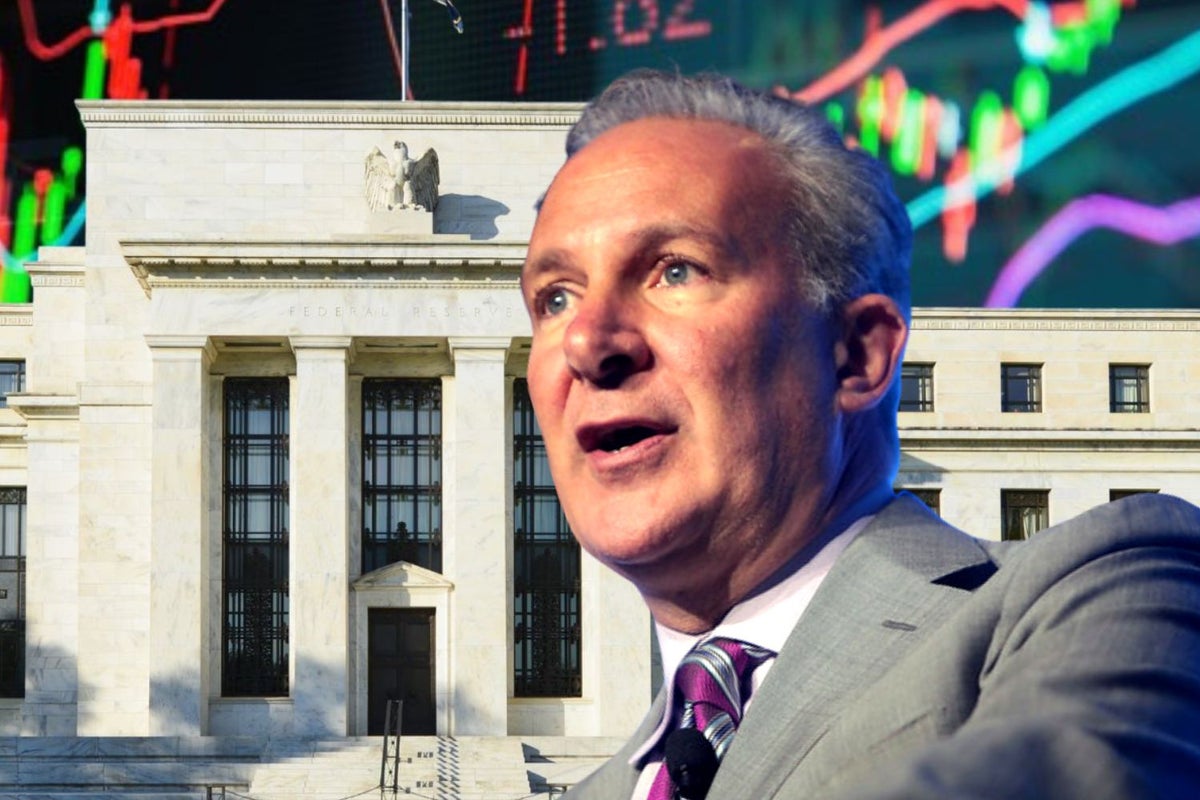 Economist Peter Schiff shared his latest opinions on the Federal Reserve, inflation, interest rates and the odds of a recession. Here's what Schiff had to say and some sectors and investment ideas he's watching.
What Happened: Schiff criticized actions taken by the Federal Reserve in a recent interview with Anthony Pompliano. The comments about the economy came alongside a debate on gold vs. bitcoin, favorite subjects of the two.
When asked by Pompliano if the Fed is winning, Schiff had an interesting answer.
"No, the Fed is not winning, but everybody else is losing," Euro Pacific Capital CEO Schiff said.
Schiff told Pompliano the Fed hasn't done enough to destroy demand, but rather just changed it.
"People who have jobs are spending everything they earn and then some."
Schiff highlighted the savings rates of Americans hitting near record lows and credit card debt hitting near record highs.
The argument made by Schiff is that as 2023 progresses, the inflation data could get worse. The economist argues that the markets and Fed might not be ready for this situation.
Schiff said higher interest rates impacted the housing markets and some temporary easing of inflationary pressure was seen, along with the GDP getting a boost from the strength of the dollar, which brought down the cost of imports.
"All that is going to reverse."
Schiff said there was a big drop in the value of the dollar in the fourth quarter, and that will continue in 2023 as well. This could worsen the trade deficit and put upward pressure on inflation numbers.
The biggest problem Schiff sees for the Fed is an uptick in inflation numbers and a downtick in economic measures, which could lead to important decisions on which is more important in setting policy. Schiff called this the $64 trillion question for the Fed.
"I think it will be a bigger recession, a deeper recession than anything we've experienced in our lifetimes."
Schiff said people who don't lose their jobs are still going to get hurt in the current economic environment.
"A lot of people are going to lose a lot of money. Most investors are going to lose money."
Schiff said a bust is proportionate to the boom, and the U.S. saw an unprecedented boom.
"This is going to be one hell of a hangover. That's what's going to make this recession more painful."
Related Link: Bitcoin Is 'No Steak, Its All Sizzle': Peter Schiff On O'Leary, Cuban And Celebrities Playing Into Crypto Mania
Sectors to Watch and Avoid: With his predictions of what's ahead for the economy, Schiff offered up some investment areas to watch.
One area he was very critical of in the interview was "buy now, pay later" stocks like Affirm Holdings AFRM.
"I've talked about the nonsense of these buy now, pay later companies when they were all the rage," Schiff said.
Schiff argued that the companies like Affirm won't get the money as it turns into buy now and consumers paying never.
The economist also criticized FANG stocks, which include Meta Platforms META, Amazon.com Inc AMZN, Netflix Inc NFLX, Alphabet Inc GOOGGOOGL and can sometimes include Apple Inc AAPL.
Schiff said a lot of people own stocks that have high earnings multiple or no earnings at all.
"As the dynamics change, a lot of people are going to realize they're holding the wrong assets."
Schiff said when the bubble bursts, there are going to be big losses. High-growth companies and cryptocurrencies could be the biggest losers, according to Schiff.
When asked what sectors could do well, Schiff turned his attention to commodities and value stocks.
"I think commodities are going to do extremely well."
Schiff highlighted agriculture commodities, metals, oil and gas.
"Gold is the king of all commodities," Schiff added, saying it will do very well in a commodity bull market.
Schiff likes value stocks for the future, adding that investors should look for companies that have big earnings now, reliable income and sell goods and services that people buy. Schiff said this includes companies that cater to consumers and don't have a lot of debt.
The Euro Pacific Capital CEO also sees emerging markets doing well with lower debt levels, younger populations and educated/skilled workers.
"I also want to invest in those economies, emerging market stocks will be winners."
Read Next: Is Gold A Good Investment 
Photo: Gage Skidmore on flickr