view original
post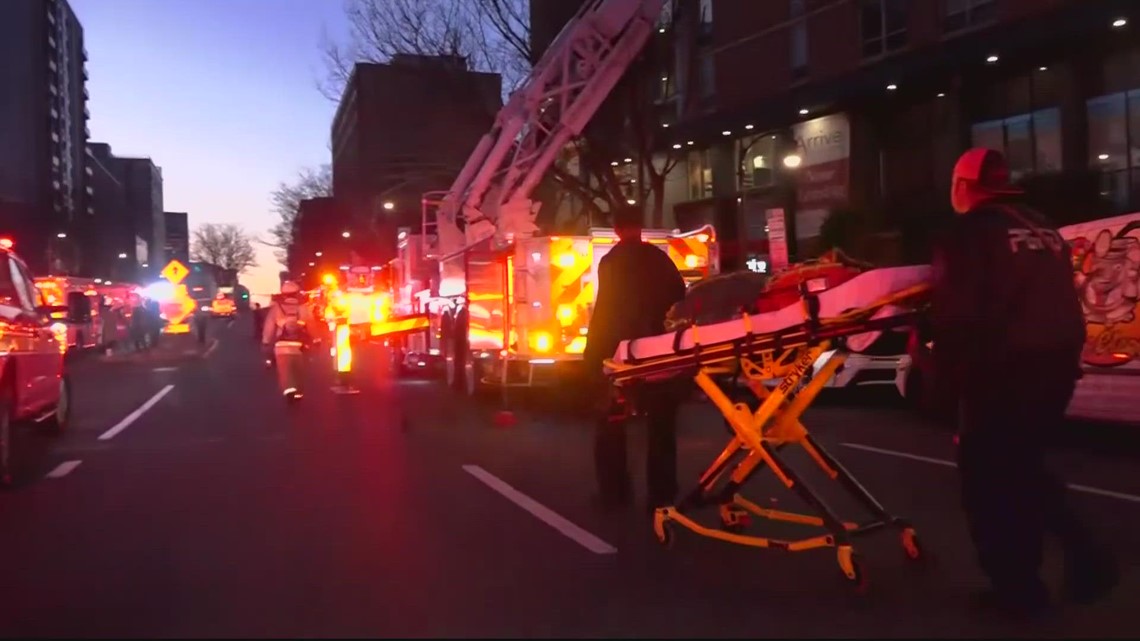 Trinity Property Consultants handles at least six other high-rises in the D.C.-Baltimore region for private investors and dozens more nationally.
SILVER SPRING, Md. — Survivors of a deadly high-rise fire in Silver Spring who say they are considering suing property managers and investors will be up against a California-based real estate empire worth at least $20 billion, according to the websites of the firms reviewed by WUSA9.
A 25-year-old woman died, more than 20 people were taken to hospitals, and at least 89 units have been condemned in the wake of the early morning disaster that occurred Feb. 18,  at a 15-story apartment building. The burned complex called "Arrive Silver Spring" is managed by Trinity Property Consultants, a California-based affiliate of FPA Multifamily, a $20 billion San Francisco real estate investment company for private investors, according to that company's website.
The Trinity website lists at least nine major properties in the D.C.-Baltimore Region, including six high- rise complexes under its management. In addition to Arrive Silver Spring, the company operates Arrive North Bethesda, on Montrose Road, as well as Arrive buildings on Park Center Drive and Yoakum Parkway in Alexandria, Virginia. 
All but one of the Trinity managed high-rises in the region operate under the company's brand name "Arrive," which marketing materials say "embraces luxury and location."  Dozens of Arrive branded complexes can be found in major U.S. cities including New York, Atlanta, Dallas, Chicago, Denver and Los Angeles.
Trinity is the affiliated property manager for FPA Multifamily, a company that boasts $20 billion portfolio of real estate holdings owned by private investors, according to FPA multi-family's website. At least 130,000 rental units nationwide have fallen under FPA Mulitfamily's transactions. 
FPA Multifamily and Trinity Property Consultants share an address in Irvine California.
Trinity Property Consultants has been active in Maryland courts. According to online court records, the company has filed at least 500 failure to pay rent cases against tenants since May 2021.
Authorities say they believe Saturday's fatal fire at Arrive Silver Spring was accidental. No violations or citations have been issued.
The family of 25-year-old Melanie Diaz, who died in the fire, said her apartment lacked a smoke detector and did not have a fire extinguisher when she moved in.
Other witnesses and survivors complained that smoke alarms did not activate in their apartments and no alarm sounded until a witness descended from the burning seventh-floor to a lower level to manually activate an alarm.