view original
post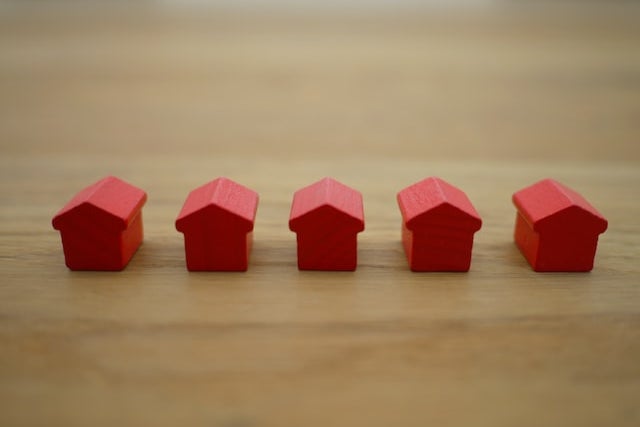 Oprah Winfrey is one of the most successful women in the world. She is a media mogul, television personality, actress, author, and philanthropist. Her net worth is estimated to be over $2.6 billion, and she has made her fortune through various business ventures, including television, film, and publishing. However, many people may not know that Oprah has also invested in several properties throughout her career, one of the most notable being "The Promised Land" estate in Montecito, California.
If you're interested in investing in real estate like Oprah, you can get involved with as little as $10. 
Located in one of the most exclusive areas of Southern California, Montecito is a small town known for its picturesque beaches, beautiful gardens, and stunning mountain views. It's also home to some of the most expensive real estate in the country. Oprah's 23-acre estate, "The Promised Land," is a prime example of this. It's a sprawling property that includes a main residence, a guesthouse, a pool, and a tea house, as well as beautiful gardens and landscaping.
23-acre estate in Montecito, California, known as "The Promised Land": Source
Oprah purchased the estate in 2001 for $50 million, and since then, she has made several improvements and renovations to the property. She enlisted the help of renowned interior designer Rose Tarlow to create a warm and inviting atmosphere inside the main house. The result is a stunning blend of traditional and contemporary design, with plenty of natural light and open spaces.
The property's outdoor spaces are just as impressive. The gardens are filled with lush greenery, colorful flowers, and beautiful sculptures. There's also a koi pond, a small creek, and a serene meditation garden. The pool area is equally luxurious, with several lounges and seating areas, as well as a small pool house.
One of the most unique features of the estate is the tea house. It's a small, Asian-inspired structure located on a hill overlooking the property. The tea house is made entirely of glass and offers stunning views of the surrounding gardens and mountains. It's the perfect spot to relax and unwind, and Oprah has used it for meditation and other spiritual practices.
In addition to "The Promised Land," Oprah also owns several other properties around the country. She has a condo in Chicago, a ski house in Colorado, and a home in Hawaii. She also owns several other properties in California, including a home in Santa Barbara and a penthouse in San Francisco. However, "The Promised Land" is by far her most impressive and luxurious investment.
Oprah's investment in real estate is just one aspect of her impressive business career. She has also been a successful television host and producer, launching the hit talk show "The Oprah Winfrey Show" in 1986. The show became a cultural phenomenon and aired for 25 seasons, making Oprah one of the most influential and beloved figures on television.
In addition to her work in television, Oprah has also been a successful author and publisher. She launched her own book club in 1996, which quickly became one of the most influential book clubs in the world. Her endorsements of various books have propelled them to the top of bestseller lists, and she has helped to launch the careers of many new authors.
Oprah has also been a dedicated philanthropist throughout her career. She has donated millions of dollars to various charities and causes, including education, healthcare, and the arts. She has also used her platform to raise awareness of important social issues, such as child abuse and women's rights.
Oprah Winfrey's investment in "The Promised Land" estate is just one of the many impressive accomplishments in her storied career. Her business ventures, philanthropic work, and influence in the media have made her one of the most successful and beloved figures in the world. Her investment in real estate is just one example of her savvy financial decisions, which have contributed to her immense wealth and success.