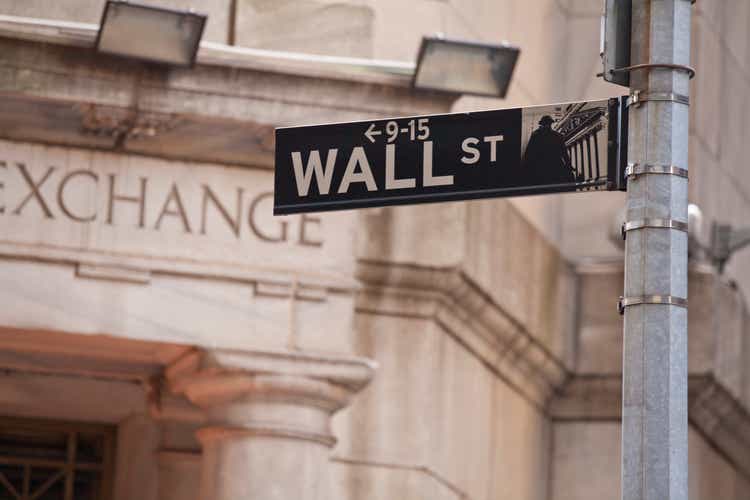 Bouncing back from losses posted last week, the major U.S. equity averages finished higher on Monday. The rebound allowed the S&P 500 to bounce off its lowest finish in more than a month.
The Nasdaq Composite (COMP.IND) closed +0.6%, the S&P 500 (SP500) finished +0.3% and the Dow (DJI) ended +0.2%.
The Nasdaq concluded trading at 11,466.98, an advance of 72.04 points on the day. The Dow Jones rose 72.17 points to close at 32,889.09, while the S&P 500 advanced 12.20 points to end at 3,982.24.
Seven of the 11 S&P sectors ended in the green. Consumer Discretionary led the way, rising by about 1.2%. None of the other sectors posted moves of more than 1% in either direction. Utilities and Health Care recorded modest losses.
"Stocks were strong to start the day after the S&P 500's worst week in months last week, but the bears continued to exert some pressure intraday," analyst Mike Zaccardi told Seeking Alpha.
"I'll be watching how retail earnings verify this week along with key February inflation readings within the ISM Manufacturing and Services reports due out to start March," he added. "Anything that can cool off the steep rise in rates would be welcome news for the bulls."
Monday's advance followed the S&P 500's worst weekly performance since early December, with the index dropping nearly 3% last week. Going into Monday's action, the S&P 500 had finished lower in six of the previous eight session, ending Friday with its lowest close since late January.
Last week, hotter-than-expected inflation figures weighed on the stock market, as investors worried that the Federal Reserve would need to extend its hawkish policy stance.
On the economic front, durable goods orders dropped by a larger-than-expected 4.5% in January. However, core durable goods jumped 0.7%, outpacing the 0.1% increase that economists had predicted.
Looking at the bond market, yields edged lower. The 10-year Treasury yield (US10Y) declined 3 basis points to 3.92%. The 2-year yield (US2Y) was slipped 2 basis points to 4.78%.
Among active stocks, Union Pacific (UNP) advanced after the company revealed that it was replacing its CEO in the wake of pressure from an activist investor.