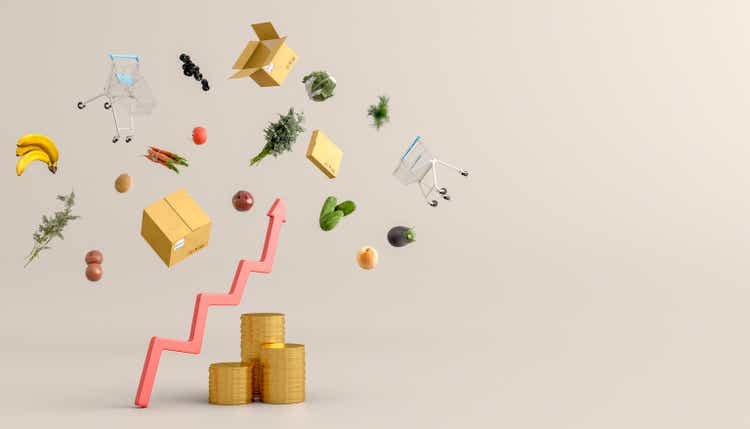 The strengthening U.S. dollar in the face of renewed inflation fears has caused at least a short-term collapse in commodities and the stock market, but weather is having a huge roll in some markets.
This video discusses everything from the Argentina drought and soybeans (SOYB), the heavy rains that have hurt the Brazil coffee (JO) crop, to a change in the March weather pattern around the world that should put the breaks in natural gas (NYSEARCA:UNG).
The above video also discusses a meteorological term called a negative NAO index. Warming in the stratospheric will bring about a potential big change to the warm winter weather patterns in both Europe and the U.S.
One our best recommendations last fall and early winter to Weather Wealth clients was to sell call options in natural gas (BOIL). During the Russian-Ukraine war last summer, major commercial and utility companies "panicked" worry about a cold winter and paid very high prices for natural gas. Now, both here in the U.S. and Europe, producers are stuck with too much oversupply. While a major bull market is not in the offing in natural gas, a cold March and the possibility of producers cutting back production should set a floor in prices.
A big factor for the grain (CORN), cocoa (NIB), and coffee markets in the weeks and months ahead will be whether El Nino forms. Right now, I see weakening La Nina conditions, but not necessarily a full-fledged El Nino. The remains of a weak La Nina continues to bring too much rain to northern Brazil's coffee crop, while drought will continue to threaten soybeans in Argentina.
Conclusion
The stronger dollar and too big a long position in some commodities, such as grains, is pressuring prices. However, there are going to be potentially big opportunities in oversold markets to take advantage of a falling knife. One such market is natural gas which is grossly oversold, even though stocks are well above the 5 year average.
A potential wet Brazil could offer buys at some point again in coffee, as nearby stocks are very tight, whereas soybeans have potential to rally again on the Argentina drought. Longer term, however, with La Nina weakening, the chances are fairly good that a bear market in grains will ensue this spring and summer
Jim