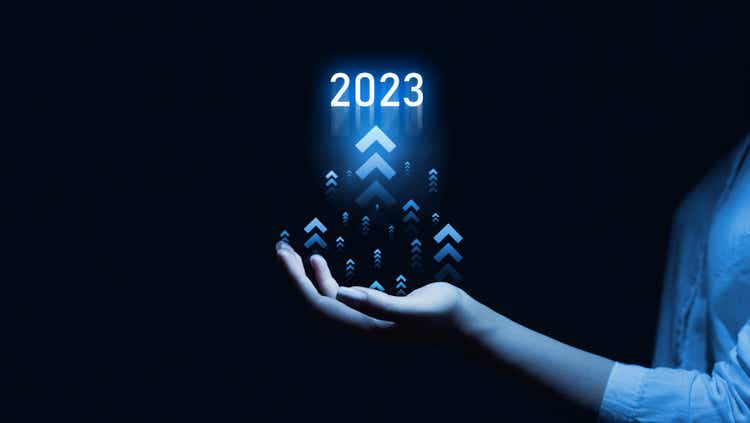 Introduction
I've written four articles on SA about Mexican household products direct-to-consumer company Betterware de Mexico (NASDAQ:BWMX). The latest of them was in November, and in it, I said that the company's revenues could start rising once again in a quarter or two.
Well, Betterware de Mexico recently posted its financial results for Q4 2022, and I think that were strong. Revenues are growing once again and the guidance for 2023 looks better than I expected. Let's review.
Overview of the Q4 2022 financial results
In case you haven't read any of my previous articles about Betterware de Mexico, here's a quick description of the business. The company specializes in the sale of home organization, kitchen, commuting, laundry, and cleaning products and was established in 1995 by British multi-level marketing (MLM) group Betterware. In 2001, Betterware de Mexico was bought by Luis Campos, who previously served as President of Tupperware America. He also served as President and CEO House of Fuller and helped it become the second-largest direct selling company in Mexico. The Betterware de Mexico name was kept unchanged, and Campos is currently the President of the company. Looking at the business model, Betterware de Mexico has a direct to consumer model with a two-tier network – distributors and associates. Registering as an associate gets you discounts on products, while distributors act pretty much like couriers and brand ambassadors. Their incentive is to get higher discounts than associates. Unlike many other MLMs, members of the network don't get financial incentives for recruiting more people.
Betterware de Mexico also has a B2C web app that allows users to order products from the company directly. The items get shipped to the closest available distributor, which gives the company a competitive advantage by avoiding the high last-mile delivery costs.
Turning our attention to the financial results, Betterware de Mexico was growing rapidly during the COVID-19 lockdowns, and it completed the $255 million purchase of Mexican and U.S. operations of international cosmetics company Jafra in April 2022. Considering that this business was bought at 5.5x 2022E EBITDA, it seemed like a good deal at the time. Unfortunately, the end of COVID-19 lockdowns led to a significant decrease in sales as physical stores reopened and people returned to the office. Also, 90% of the products of Betterware de Mexico are made in China and supply disruptions put pressure on costs. To counter this, the company increased product prices by 12% in early 2022, but this put further pressure on sales and contributed to a decrease in the number of associates and distributors. Looking at the Q4 2022 figures, we can see that the Betterware business is still shedding members as the average base of associates and distributors for the period stood at 819,790 and 41,109, respectively. For comparison, this business averaged about 870,000 associates and 43,000 distributors from mid-May to September. Net revenues were also underwhelming, as they declined by 7.8% quarter on quarter to 1.37 billion Mexican pesos ($74.6 million). On a positive note, gross profit margins looked encouraging as it seems supply chain issues have subsided.
Looking at the Jafra business, it seems to be struggling in the USA as the monthly churn rate remains close to 10% and net revenues inched down by 0.5% quarter on quarter. The average sales force, in turn, inched up from about 35,200 consultants in September to 36,600 consultants in December. Still, the U.S., operations represent only around 10% of the total net revenues and 3% of EBITDA.
In my view, the Jafra business in Mexico seems to be benefiting from complementary product strategies with the Betterware business, as net revenues increased by 24.2% quarter on quarter and the consultant base soared by about 30,000 in November alone. The monthly churn rate is improving, but remains at worrisome levels.
Overall, the Jafra Mexico business helped Betterware de Mexico book a 2.3% quarter on quarter increase in net revenues. EBITDA, in turn, improved by 12.5% quarter on quarter to 566.3 million pesos ($30.8 million). Considering this isn't a seasonal business, I was expecting to see net revenues of at least 13 billion pesos ($706.6 million) and EBITDA of 2.3 billion pesos ($125 million) in the 2023 guidance. I was pleasantly surprised, as it seems Betterware de Mexico expects its growth to accelerate during this year.
It seems that the guidance doesn't include the effects of the 770 million pesos ($41.8 million) cost saving measures that Betterware de Mexico revealed in October. It also doesn't include the planned sale of Jafra's headquarters in Mexico City, which was previously expected to generate proceeds of between 500 million pesos ($25.2 million) and 700 million pesos ($35.3 million). The disposal of the building still hasn't taken place and the company's net debt stood at 5.46 billion pesos ($297 million) compared to 6.08 billion pesos ($330.6 million) in September.
Looking at the catalysts for the sales and EBITDA growth, the Betterware business has a new sales staff to increase in-person presence with distributors and associates and launched a new version of the online app in February. The Jafra Mexico business recently moved its research and development team from the USA to the city of Queretaro in central Mexico, which should cut the time-to-market period for new products from 18 to 8 months. In addition, this change will slash research and development expenses by about 40% due to lower labor costs. Jafra USA, in turn, has a new CEO and is implementing new commercial strategies to improve its financials, including simplifying the consultant registration process and the incentive programs. Looking at the long term goals of Betterware de Mexico, the company plans to launch the Betterware business in the USA by the end of 2023, and I expect this to boost the sales growth thanks to the complementary product strategies with Jafra USA. For 2024, the company aims to enter Central America.
Turning our attention to the valuation, Betterware de Mexico is valued at $351.4 million as of the time of writing, which puts the enterprise value at $648.4 million. Taking the midpoint of the EBITDA range for 2023, the company is trading at a forward EV/EBITDA multiple of just 4.4x. In addition, Betterware de Mexico declared a 100 million pesos ($5.4 million) quarterly dividend with its Q4 results, which puts the annualized dividend yield at 6.19%. It's decent dividend yield level and the business is growing once again, which is why I think that Betterware de Mexico should be valued at something like 6x EV/EBITDA. This translates into $16.48 per share, which represents a nice upside potential of 73.6%.
Looking at the risks for the bull case, I think that the major one is a global recession, which is likely to affect demand for discretionary goods. Rising interest rates could also become an issue as the company has a high debt load and this could lead to a suspension of quarterly dividends.
Investor takeaway
Betterware de Mexico is growing once again thanks to the Jafra Mexico business, and the guidance for 2023 looks ambitious. The company has a high dividend yield and I think it should be valued at above 6x forward EV/EBITDA. I'm keeping my speculative buy rating on the stock.