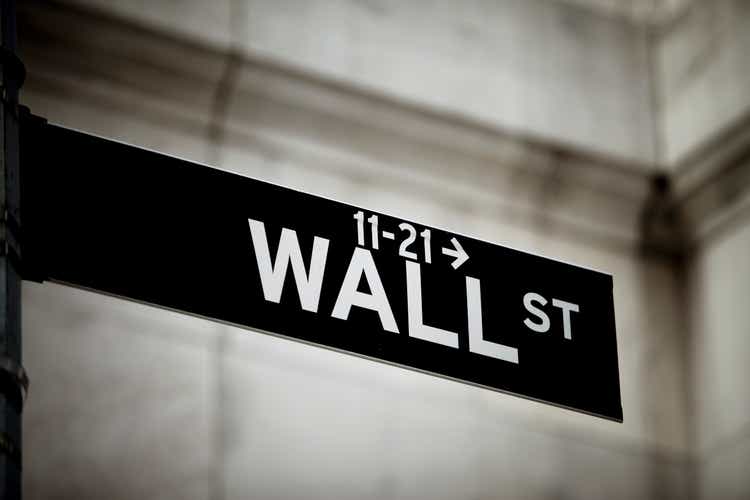 Wall Street finished Tuesday's session in the red, as a mild rebound staged the previous day failed to carry over into a second session. The Dow and S&P 500 finished with modest losses. Meanwhile, the Nasdaq slipped just below the unchanged mark in the final moments of trading after showing an advance through much of the session.
The Nasdaq Composite (COMP.IND) finished -0.1%, the S&P 500 (SP500) closed -0.3% and the Dow (DJI) ended -0.7%.
The Dow Jones led the major averages lower, sliding by 232.39 points to close at 32,656.70. The S&P 500 dipped 12.09 points to 3,970.15, while the Nasdaq slipped 11.44 points to end at 11,455.54.
Eight of the 11 S&P sectors recorded losses, led by Utilities and Energy, which each dropped by more than 1%. Meanwhile, Communication Services, Financials and Materials all posted mild gains.
Stocks are seeking direction after last week's retreat, when concerns about the Federal Reserve's interest rate policy weighed on the market.
"While the latest inflation data indicated a continuation of Fed tightening, the geopolitical landscape and the impending U.S. debt ceiling issue could cause substantial volatility across all asset classes," analyst Andrew Hecht told Seeking Alpha.
Hecht added: "Watch the risk-reward dynamics of all trades and investment portfolios, as extreme price variance could return in the blink of an eye."
Looking at the day's notable U.S. economic news, the Chicago purchasing managers index unexpected fell to 43.6 in February. This came in below the 45 that economists were predicting.
Elsewhere, the Conference Board's measure of consumer confidence in February also posted a surprise decline. The figure declined to 102.9, compared to the predicted level of 108.5.
Trading was muted in the fixed income markets. The 10-year Treasury yield (US10Y) slipped 2 basis point to 3.91%. Meanwhile, the 2-year yield (US2Y) was basically flat at 4.80%.
Among active stocks, Target (TGT) edged higher after its quarterly report showed a mild increase in sales for the holiday quarter. Meanwhile, Norwegian Cruise Line (NCLH) dropped after the cruise operator posted a wider-than-expected quarterly loss.