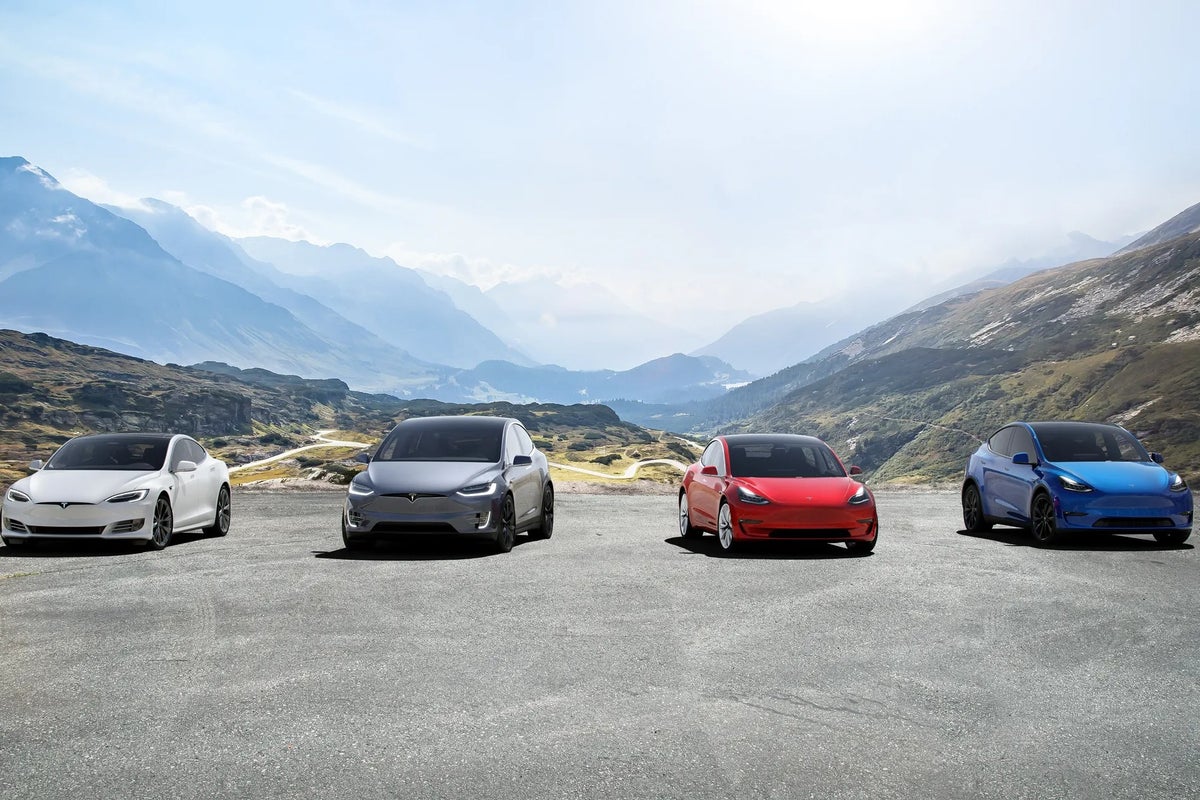 As Tesla Inc TSLA's valuation continues to soar, doubling from January lows, and investors flock to the electric vehicle maker, some are wondering if the company will finally start paying dividends.
Would such a move be in line with Tesla's strategy, and what would it take to convince its leader, Elon Musk, to make this change?
What Happened: Recently, Musk suggested that Warren Buffett's Berkshire Hathaway BRKA BRKB should buy Tesla stock, and revealed that Buffett's partner Charlie Munger had the chance to invest in the automaker at less than 0.1% of its current valuation.
Related: Elon Musk Recalls The Time When Charlie Munger Told A Whole Table How 'Tesla Would Fail'
An investment from Berkshire is a prestigious one, as any investment from Buffett or Munger suggests a company's financials are nothing short of spectacular.
While Musk's comments seem to suggest that he'd like a Berkshire investment, the fact remains that Buffett and Munger have traditionally favored companies that pay dividends.
According to Berkshire's latest financials, the conglomerate earned $6 billion in dividends over the course of 2022, with $825 million coming from Apple Inc AAPL dividends alone. In contrast, Musk's Tesla has never declared dividends on its common stock and has no plans to do so in the foreseeable future.
So, would Tesla start paying dividends if Berkshire invested in the company? The answer is not clear, but it's worth considering the factors that could influence this decision.
Growth And Policy: Tesla's focus on growth and innovation has been a key driver of its success so far.
By retaining all future earnings to finance future growth, the company has been able to invest in research and development, expand its manufacturing capabilities and build out its global infrastructure. This strategy has paid off handsomely, causing Tesla's stock price — though volatile — to soar over the last few years.
Some investors may be looking for more stable returns, especially as Tesla's valuation continues to climb. If enough investors demand dividends, Tesla could feel pressure to start paying them out in order to maintain its share price.
Additionally, if Berkshire were to invest in Tesla, it's possible the automaker would face pressure to pay dividends. Buffett and Munger have historically favored companies that pay dividends, and if they were to become major shareholders in Tesla, they could push for a change in the company's dividend policy.
Ultimately, the decision to pay dividends would be up to Musk and the Tesla board of directors, which includes James Murdoch, the son of Fox Corp FOXA Executive Chairman Rupert Murdoch, and Musk's brother Kimbal Musk.
If the EV company continues to focus on growth and innovation, it's unlikely that dividends will be a priority in the near term. If enough investors demand them, or if Berkshire were to invest in the company, Tesla could be forced to reconsider its dividend policy.
TSLA Price Action: Shares of Tesla are trading 0.21% higher to $208.07 Tuesday morning, according to data from Benzinga Pro. The stock has had a 52-week range of $101.81 and $384.29, according to Pro.
Read next: Warren Buffett Gushes Over His Camaraderie With Munger: 'Never Have A Phone Call With Charlie Without Learning Something'
Photo courtesy of Tesla.