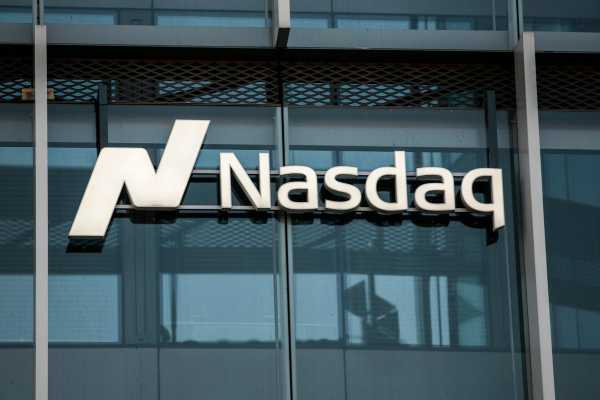 S&P 500 010323 Daily Chart
S&P 500 remains under pressure as Treasury yields test new highs. The yield of 10-year Treasuries is currently trying to settle above the important 4.00% level.
Today, traders focused on the Manufacturing PMI data, which indicated that the manufacturing sector faced material problems. The weaker-than-expected S&P 500 Global Manufacturing PMI and ISM Manufacturing PMI reports served as negative catalysts for S&P 500.
Lowe's is down by 6.5% today after the company missed analyst estimates on revenue. The biggest gainers in the S&P 500 include First Solar, which is up by 15% after beating estimates and presenting strong guidance, and Freeport-McMoRan, which reacted to rising copper markets.
From a big picture point of view, S&P 500 continues to move lower as traders are worried that Fed's rate hikes will put too much pressure on the economy and hurt companies' profits.
NASDAQ
NASDAQ 010323 Daily Chart
NASDAQ declined below the 12,000 level as rising Treasury yields put pressure on tech stocks.
Rivian  is down by 19% after releasing disappointing production guidance and recalling 12,716 vehicles. The stock is trading near historic lows.
If NASDAQ manages to settle below the 50 EMA at 11,960, it will have a good chance to gain additional downside momentum in the upcoming trading sessions.
Dow Jones
Dow Jones 010323 Daily Chart
Dow Jones is mostly flat today as support in the 32,500 – 32,800 area remains strong.
Caterpillar, which is up by 3%, is the best performer in the Dow Jones index today. Notable losers include Home Depot, Verizon, and Walmart.
The key question is whether Dow Jones will be able to stay above the 32,500 level in the upcoming trading sessions. If this support level is breached, Dow Jones may head towards the 32,500 level.
For a look at all of today's economic events, check out our economic calendar.