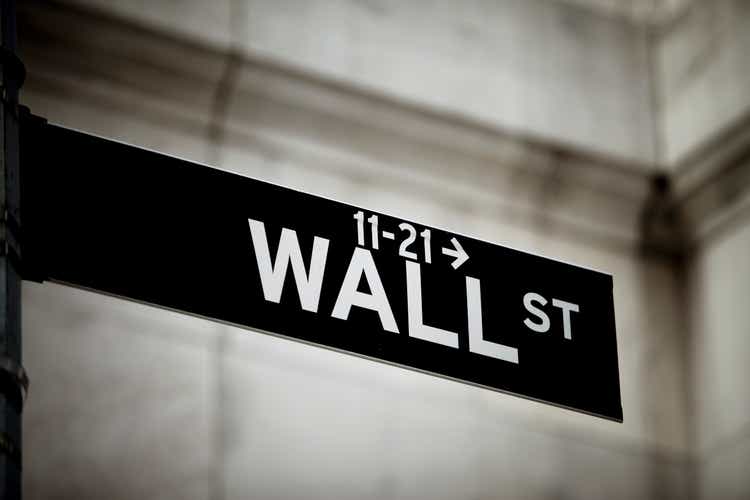 Stocks ended with a mixed performance on Wednesday, stabilizing after a sharp decline the previous day, as Wall Street comes to terms with the "higher for longer" intentions of the Federal Reserve. The Nasdaq and S&P 500 edged higher, while the Dow finished lower again.
The Nasdaq Composite (COMP.IND) finished +0.4%, the S&P 500 (SP500) ended +0.1% and the Dow (DJI) closed -0.2%.
The S&P 500 advanced 5.64 points to close at 3,992.01, while the Nasdaq rose 45.67 points to 11,576.00. The Dow Jones slumped 58.06 points to end at 32,798.40.
Seven of the 11 S&P sectors finished higher. Real Estate represented the best performing, with an advance of 1.3%. There were also modest gains in Info Tech, Utilities and Materials. On the downside, Energy dropped 1%, with modest losses in Financials, Health Care and Consumer Discretionary.
Analyst Daniel Jones explained that the market needed to digest ongoing commentary from Federal Reserve Chair Jerome Powell, who "alluded to the Federal Reserve ultimately having to push interest rates higher than previously anticipated and for longer" along with "robust economic data" that creates a "double-edged sword for investors."
"I think the best way for investors to approach this is to focus on companies that would be most resilient to persistently high interest rates," Jones told Seeking Alpha. "Examples here include some financial firms, as well as energy/utility companies. As a hedge against inflation, precious metals might also work."
The major U.S. averages finished deep in the red on Tuesday after Powell gave hawkish remarks as part of his routine congressional testimony. Following this dip, stocks bounced around through most of Wednesday's session, as investors expressed indecision about the next step for the markets.
Investors are now looking ahead to the government's employment report, due out on Friday. Ahead of this key release, payroll processor ADP announced its private payrolls data for February, with the figure showing 242K additions in the month, beating expectations.
Looking at the fixed income market, the 2-year Treasury yield (US2Y) continued to push higher after topping 5% on Tuesday for the first time since 2007. On Wednesday, the yield rose another 5 basis points to 5.06%. At the same time the 10-year Treasury yield (US10Y) was basically flat at 3.97%.
Among active stocks, CrowdStrike (CRWD) pushed higher following the release of its quarterly report, which included Street-topping results and an upbeat revenue forecast.