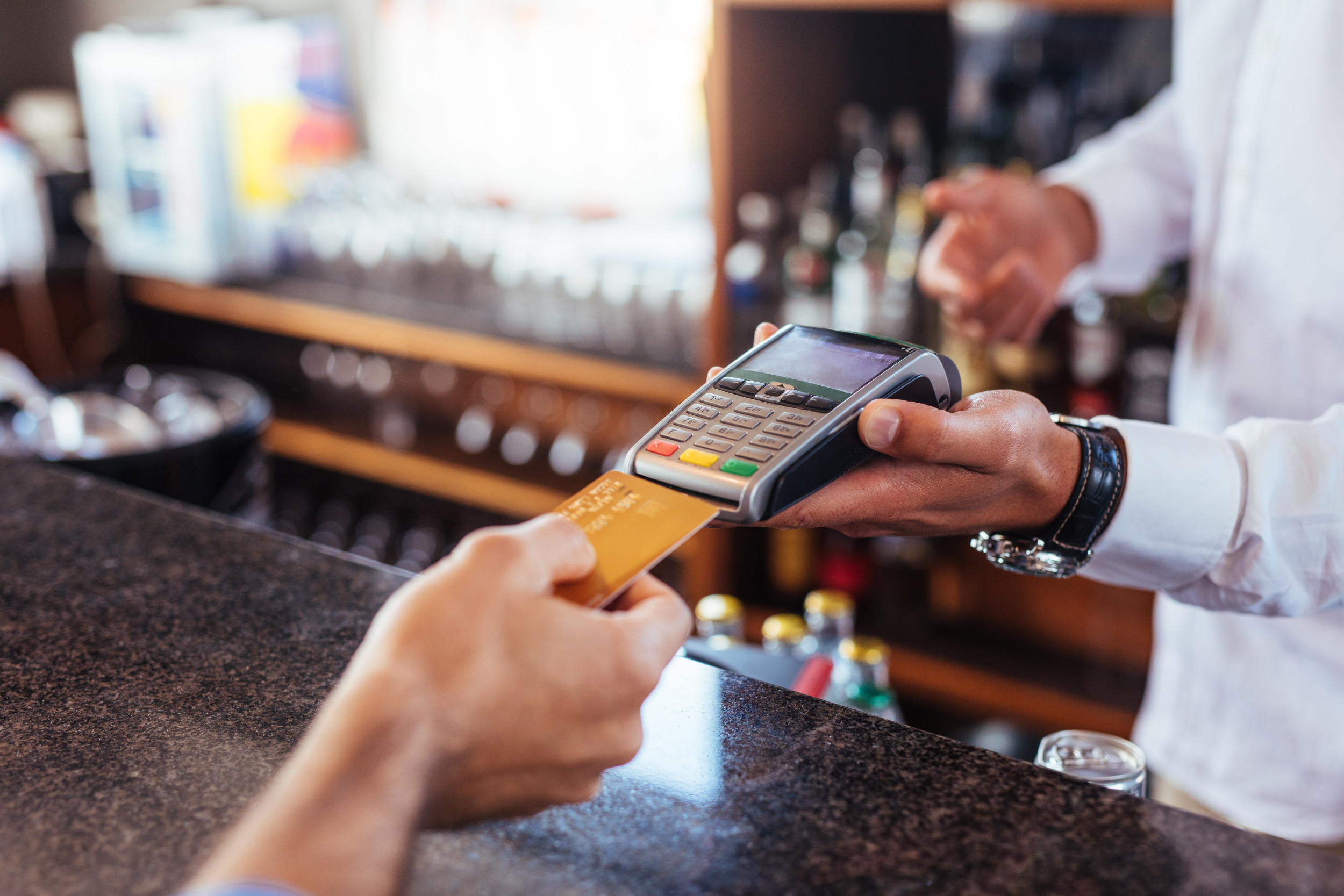 In recent years, cryptocurrency-powered debit and credit cards have emerged as a functional financial product for crypto holders — providing a bridge between traditional financial infrastructure and digital assets on the blockchain. The use of these cards provides numerous benefits for those who hold digital currencies, making it easier for them to transact, make purchases and access their funds in a more convenient and streamlined manner. I've seen this growth firsthand leading my company in offering this type of product and through my experience, I've found seven reasons consumers are looking at these types of debit and credit cards.
1. Transactions
The first benefit of using a crypto debit card is the ability to transact with merchants that don't accept cryptocurrency directly but do accept traditional debit and credit cards like Visa, Mastercard or American Express. The crypto card eliminates the need for cryptocurrency holders to exchange their digital assets for fiat currency (like U.S. dollars) before making a purchase, thus avoiding any potential losses due to price fluctuations.
Considering most merchants accept Visa, Mastercard, and American Express, it ensures the user can spend the value of their crypto funds at most merchants — including online and offline retailers, restaurants and service providers. This provides crypto enthusiasts with the flexibility to spend their digital assets in a variety of different ways, making them a functional product for the everyday use of digital currencies. Best of all, the merchant receives fiat currency like a traditional bank card.
2. Fees
Another advantage of cryptocurrency-powered cards is the ability to avoid the high fees and wait times associated with traditional banking and financial services. Cryptocurrency debit cards can offer fast and low-cost transactions, making it easy for users to access their funds whenever they need them. It typically involves sending crypto assets from your self-custody wallet to the wallet associated with your card. This is especially important for those who are traveling or need to make emergency purchases, as cryptocurrency debit cards allow for quick and convenient access to funds without the need for a traditional bank account.
3. Rewards
The savings on fees can also translate to more exciting rewards for the cardholder. Just like a traditional card can reward you in points, crypto cards can reward you with digital assets based on your spending activity.
4. Security
Cryptocurrency debit cards also usually offer a higher level of security compared to bank cards because they use blockchain technology to manage transactions, ensuring that digital assets are protected and secured by the individual. Users can remain in control of their balance and only allocate funds they want to spend. Furthermore, most cryptocurrency debit cards allow users the option to use two-factor authentication, providing an additional layer of security for their funds — in addition to standard security mechanisms like 3DS and PIN numbers.
5. Funds Management
Crypto cards are usually linked to a digital wallet on the blockchain, allowing the user to manage their digital assets freely and at any time of the day. This is especially useful for those who hold multiple cryptocurrencies, digital assets, stablecoins and more as they can manage all of their assets in one place without having to switch between different wallets and exchanges. It also provides the ability to monitor the value of their digital assets in real time, making it easier for users to track their investments and make informed decisions as to how they want to fund their cards.
6. Currency Support
Every major crypto card supports a variety of different cryptocurrencies, including Bitcoin, Ethereum, Litecoin and more while some others even support smaller and less traded altcoins. This gives users the choice of which digital asset best suits their needs, whether it be for long-term investment purposes or for daily transactions.
7. Access
Last, cryptocurrency debit cards also provide users with the ability to withdraw their digital assets as fiat currency at ATMs around the world. This eliminates the need for users to exchange their digital assets for fiat currency before making a withdrawal, providing them with quick and easy access to their funds when they need them. It's the perfect solution for individuals who travel frequently between countries.
When it comes to choosing a card, there is no one-size-fits-all. There are cards that are free and ones that are expensive. It really depends on the card itself, the geography, the issuer, the BIN sponsor and more. There is no one-size-fits-all industry standard for fees, as well. Consumers will need to rely on research to understand specific cards that interest them. The fees and features really depend on the individual card itself, versus the industry as a whole.
In conclusion, cryptocurrency debit cards offer numerous benefits for those who hold digital currencies, making it easier for them to transact, make purchases and access their funds in a more convenient and streamlined manner. Whether you are a crypto investor, enthusiast, frequent traveler or simply someone who wants to make the most of new technology, a cryptocurrency debit card is a functional product that is worth considering. With the continued growth of the digital asset market, it is likely that cryptocurrency debit cards will become even more widely accepted in the future, making it even easier for users to transact with digital currencies.