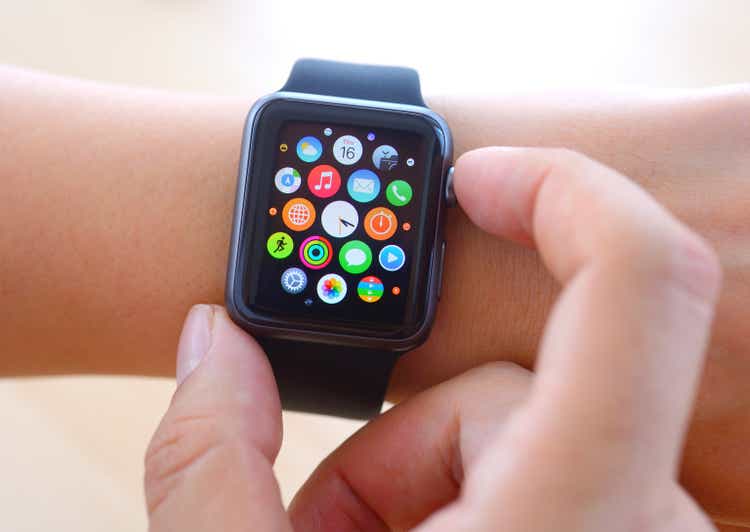 Tech giant Apple Inc. (NASDAQ:AAPL) has achieved major breakthroughs in a secret project to develop a continuous blood glucose monitoring system, Bloomberg reported Wednesday, sending the current leaders in the market DexCom (DXCM) and Abbott Laboratories (ABT) lower.
The moonshot-style project known as E5 dates back to the Steve Jobs era, and the company now believes it can now enter the glucose monitoring market, Bloomberg reported citing people familiar with the matter.
Apple's (AAPL) mission is to measure someone's blood glucose level without the need to prick the skin for blood, and if the company can hit its ultimate goal of incorporating it into Apple Watch, the device will become a must-have for millions of people with diabetes worldwide.
About one in ten Americans are diabetics who usually rely on a finger-prick test or newer continuous glucose monitoring (CGM) devices to measure their blood glucose level.
However, CGM devices marketed by the likes of DexCom (DXCM), Abbott (ABT), and Senseonics Holdings (SENS) need to be replaced every few weeks.
Seeking Alpha contributor, GS Investing projects strong growth for the CGM market due to the prevalence of diabetes and the rising popularity of the devices.