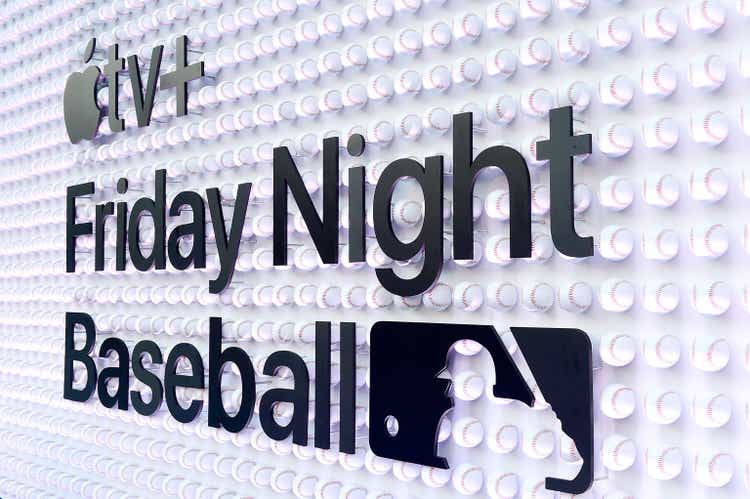 Apple (NASDAQ:AAPL) has reportedly hired a digital/TV ad executive to work at Apple TV+, an indicator it has growing ambitions in advertising and that its streaming service may be getting into the new mainstream of ad support.
The tech giant has tapped Lauren Fry to help build out the business at Apple TV+, according to The Information. Her background is in ad sales, having served previously as chief revenue officer at planning/activation/measurement name Simulmedia, as well as director of Sales for AT&T Entertainment and a sales planning role at Comcast Spotlight.
And while Apple doesn't (yet) have an advertising-supported tier for its streaming service, the major moves in the space over the past year have involved the addition of such levels at services including Netflix (NFLX), HBO Max (WBD) and Disney+ (DIS).
A move toward an ad tier could help build viewership for Apple TV+ (already on the lower-priced side of services, at $5.99 per month) and advance some Apple ad ambitions that so far have centered on its ventures into live sports, notably showing ads for Major League Baseball as well as its 10-year deal to show Major League Soccer.