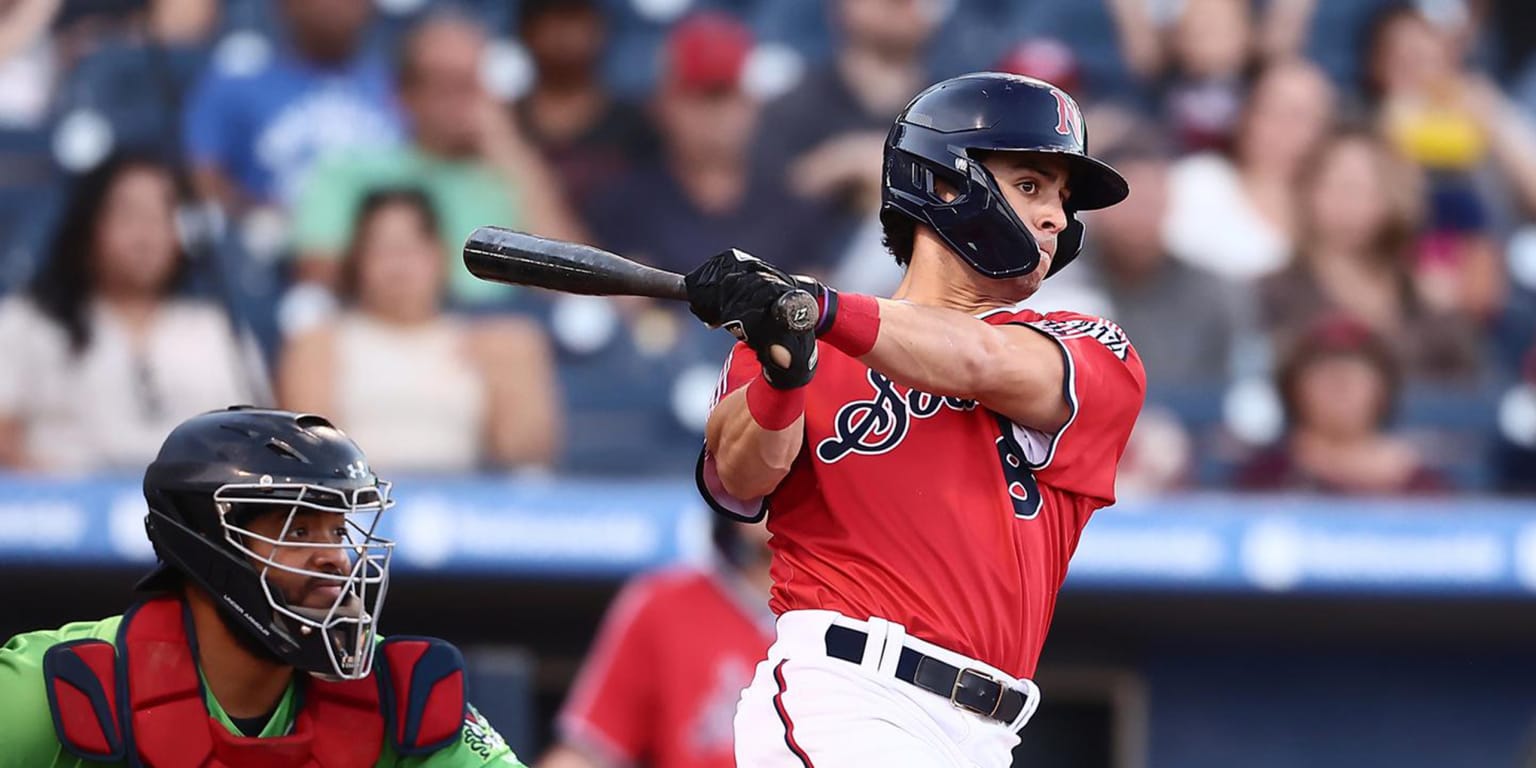 This story was excerpted from Adam McCalvy's Brewers Beat newsletter. To read the full newsletter, click here. And subscribe to get it regularly in your inbox.
On the one hand, Sal Frelick had a chance to compete in his first big league Spring Training. On the other, he had an offer to compete for Italy in the World Baseball Classic. 
"He enjoys being in that [competitive] environment, so it should be fun for him," Brewers manager Craig Counsell said. "That's what this experience is about. That's what the WBC is about. It's a unique experience and a unique opportunity. Sal is going to be part of Major League Spring Training a lot in the future; like, take the unique experience." 
Former Boston College infielder Blake Butera is Team Italy's bench coach and was the connection for Frelick, whose name is Croatian but who has deep Italian roots on both his father's and mother's side of the family. Frelick will be in Brewers camp until March 3, when he is scheduled to fly from Phoenix to Los Angeles to Taiwan for Pool A play, which includes Italy (with Frelick and Brewers Minor League pitcher Michele Vassalotti), Panama (with Brewers reliever Javy Guerra and Minor League pitcher Matt Hardy), Chinese Taipei, the Netherlands and Cuba. 
"In my mind, competition and wanting to win is hand in hand with personal development," Frelick said. "I know that any time I put myself in a situation where I'm going out and I'm trying to win and compete that I'm only making myself better. So for me, getting myself ready for the season, I don't think there's any better way."
Since Frelick isn't on the 40-man roster, he had to run his request through the Brewers. They concurred with his assessment of the value of the tournament. 
"It was easy," he said. "I told them it was something I wanted to do. And they're all for it." 
Frelick previously said he expects to begin the regular season at Triple-A Nashville, where he finished a busy 2022. In 119 games spanning the High-A, Double-A and Triple-A levels, he slashed .331/.403/.480 with 24 stolen bases and plus defense with starts at all three outfield positions. 
He's well positioned to make his Major League debut in 2023, so Frelick will have his eyes wide open while he's in big league camp. 
"It's exciting," he said. "Looking around, seeing all the guys and being able to play on the same field as them, I'm thrilled. I'm ready to soak it in."