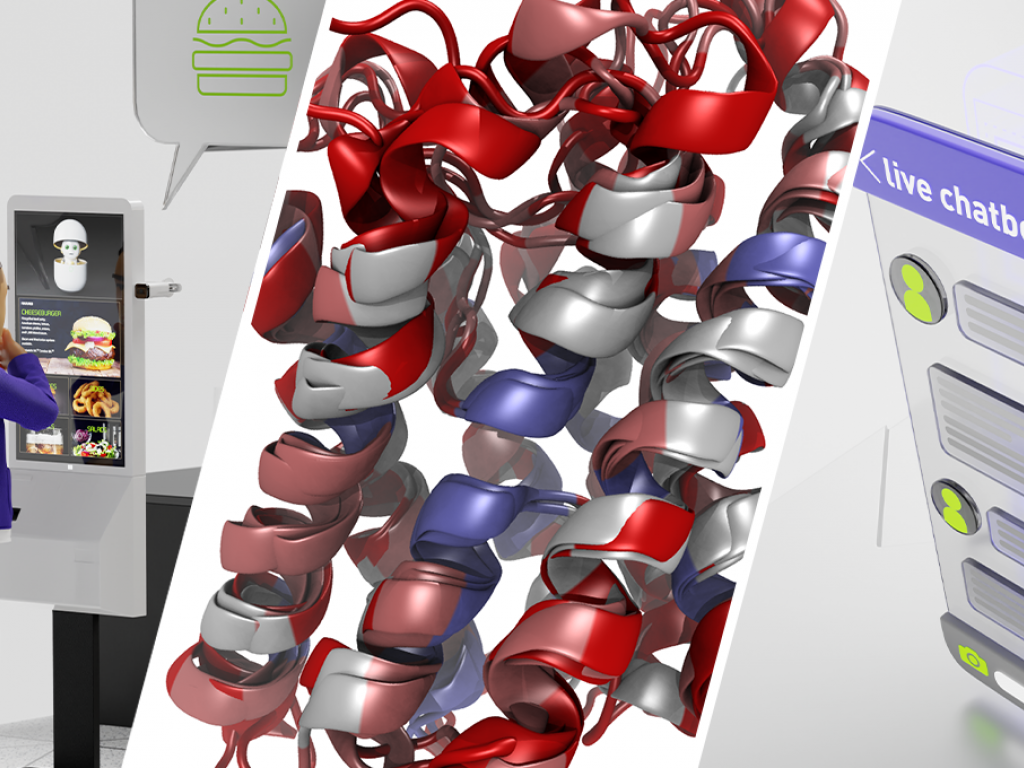 Technology giant Nvidia Corporation (NASDAQ:NVDA) is one of the companies that could benefit from increased use of chatbots like ChatGPT, according to a new analyst note. Here's the potential market size Nvidia could be looking at and why it's important.
What Happened: Nvidia reported fourth-quarter financial results recently that saw revenue and earnings per share come in higher than analysts' estimates.
Nvidia CEO Jensen Huang spoke about the company's success in the artificial intelligence sector and on the opportunity it could have thanks to ChatGPT.
"We are set to help customers take advantage of breakthroughs in generative AI and large language models," Huang said. "The world now realizes that maybe human language is a perfectly good computer programming language, and that we've democratized computer programming for everyone."
Huang called ChatGPT "a wonderful piece of work" and said Nvidia is positioning itself to be a leader in the AI space.
Bernstein analyst Stacy Rasgon broke down the math on the potential market size and opportunity for Nvidia in the artificial intelligence space.
"Unless you are living in a cave, you must be aware of ChatGPT, OpenAI's machine learning tool that answers users disparate questions with human-like responses. ChatGPT can answer queries. It can write poems. It can tell stories. It may have killed basic take-home essay homework dead," Rasgon said.
The analyst, who has an Outperform rating and $265 price target on Nvidia shares, said the rise of ChatGPT has investors questioning which companies will benefit and the size of the opportunity.
Rasgon said Nvidia's GPUs are used to train the neural networks responsible for ChatGPT and "handle the inferencing of the queries themselves."
The analyst uses a bottoms up approach to size the market opportunity for Nvidia, instead of the top down approach used by others.
"We estimate almost 400 quadrillion operations are needed to accomplish a typical sized ChatGPT query response. Given this, our math suggests a GPU TAM in the multiple tens of billions of dollars annually is potentially plausible once ChatGPT and other language models are at scale."
The scale for the analyst is a billion queries per day, which is around 10% of Google's typical search volume.
The analyst estimates that 100 million ChatGPT queries per day could require annual purchases of $1 billion to $2 billion of H100 PCIe GPUs.
Related Link: Alphabet Analyst Talks ChatGPT: How Much Traffic Has Shifted From Google To Bing
Why It's Important: The term "AI" was mentioned 75 times on Nvidia's recent earnings call, higher than other technology companies. The 75 mentions were also nearly double the 42 times "AI" was said during Nvidia's third quarter earnings call.
NVDA Price Action: Nvidia shares are up 1% to $235.73 on Monday versus a 52-week range of $108.13 to $289.46.
Read Next: Coca-Cola Once Said 'You Can't Beat The Real Thing,' Now They're Using ChatGPT And AI: Here's Why
Photo courtesy of Nvidia.