China is preparing to welcome a key autocratic ally of Russian President Vladimir Putin for a state visit, amid warnings from United States officials that Beijing may be considering aiding Moscow in its ongoing assault on Ukraine.
Belarus' President Alexander Lukashenko is scheduled to hold talks with Chinese officials in Beijing from Tuesday to Thursday at the invitation of Chinese leader Xi Jinping, China's Foreign Ministry announced Sunday.
His trip comes after the two leaders agreed to upgrade their countries' ties to an "all-weather comprehensive strategic partnership" during a September meeting on the sidelines of the Shanghai Cooperation Organization (SCO) summit in Uzbekistan, which Putin also attended.
The visit from Lukashenko – who allowed Russian troops to use Belarus to stage their initial incursion into Ukraine last year – comes as tensions between the US and China have intensified in recent weeks, including over concerns from Washington that Beijing is considering sending lethal aid to the Kremlin's struggling war effort.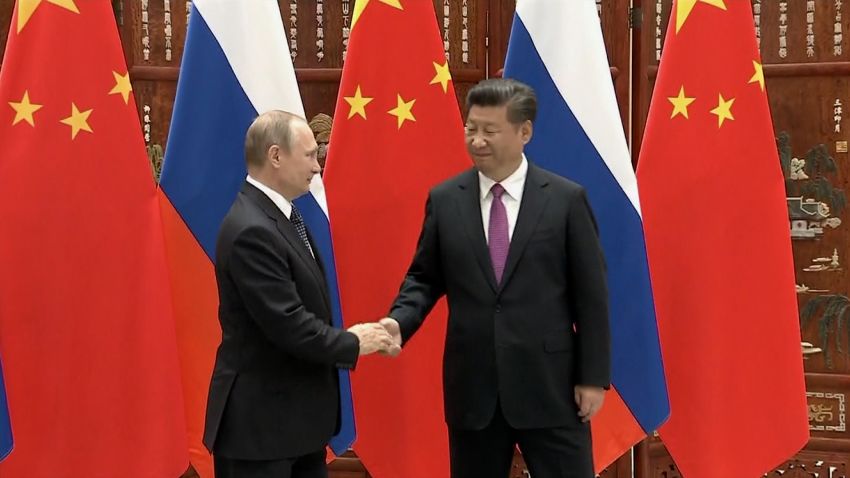 Report obtained by CNN shows Russia is getting military support from China
Beijing has pushed back on those claims, with its Foreign Ministry on Monday saying China was "actively promoting peace talks and the political settlement of the crisis," while the US was "pouring lethal weapons into the battlefield in Ukraine."
And despite its "no-limits" partnership with Russia, China claims to be a neutral party to the Ukraine conflict.
On Friday, Beijing released a 12-point position on the "political solution" to the crisis in a document calling for peace talks to end the year-long war. Its release, however, was criticized by Western leaders, who accused China of already having taken Russia's side.
Xi has yet to speak with Ukrainian President Volodomyr Zelensky since Russia's invasion began, though he has spoken with Putin on multiple occasions, including in person during the SCO summit.
In an interview with Chinese state news agency Xinhua released ahead of his visit, Lukashenko is cited as saying the position paper was a testimony to China's peaceful foreign policy and a new and original step that would have a far-reaching impact.
While burgeoning economic ties between China and Belarus are expected to be a key component of talks this week, the conflict in Ukraine will loom over discussions.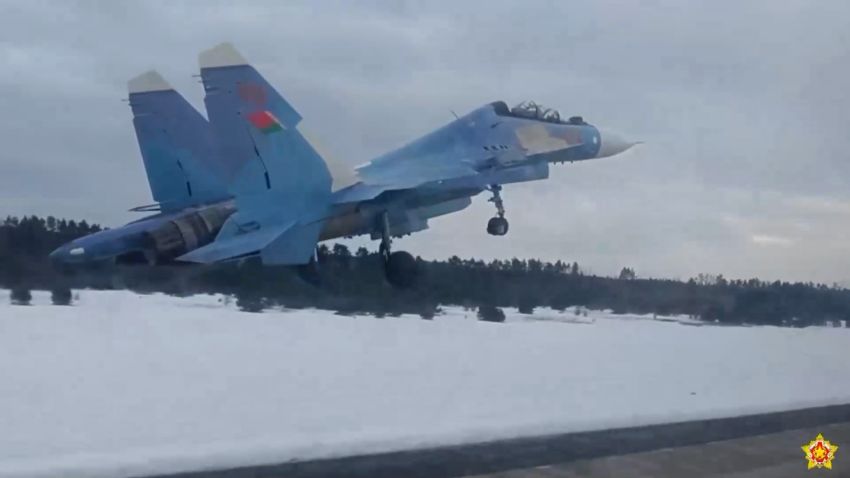 See why Ukraine thinks Russia will launch new offensive from Belarus
Belarus has been targeted by sweeping sanctions from the US and its allies in response to Moscow's aggression after Lukashenko allowed Russian troops to invade Ukraine through the 1,000-kilometer (621-mile) Ukrainian-Belarusian border north of Kyiv.
Belarus already had fraught relations with Western powers, with the European Union not recognizing the results of Lukashenko's 2020 election win – which sparked mass pro-democracy protests in the country and were followed by a brutal government crackdown.
There have been fears throughout the conflict in Ukraine that Belarus will again be used as a launching ground for another Russian offensive, or that Lukashenko's own troops would join the war. Before visiting Moscow earlier this month, Lukashenko claimed there is "no way" his country would send troops into Ukraine unless it is attacked.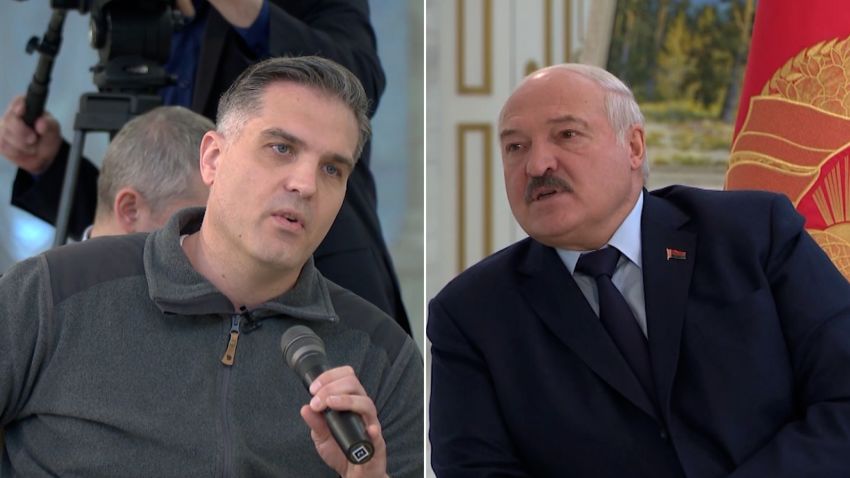 Hear the message the Belarusian president told a CNN reporter to relay to Biden
The backdrop of Belarus' damaged ties with the West – and an interest in diversifying a Russia-dependent economy – could see Lukashenko keen to focus on boosting economic ties with China during this visit.
Belarus was an early joiner of China's Belt and Road development initiative, launched a decade ago, and trade between the two last year increased 33% year-on-year to surpass $5 billion, according to Xinhua.
In a call between Chinese Foreign Minister Qin Gang and his Belarussian counterpart Sergei Aleinik on Friday, Qin pledged that China would "support Belarus in its efforts to safeguard national stability and development," and "oppose external interference in Belarus's internal affairs and illegal unilateral sanctions against the country," according to a Chinese Foreign Ministry readout.
On Monday, a Chinese Foreign Ministry spokesperson said at a regular briefing that Lukashenko's visit would be "an opportunity to pursue further progress in the all-round cooperation between the two countries."
CNN's Frederik Pleitgen, Zahra Ullah, Claudia Otto and Rob Picheta contributed reporting.