Out-of-place wires and temporary ductwork led detectives to the discovery.
A small Massachusetts town enlisted the help of the Department of Homeland Security to track down the person who illegally installed a cryptocurrency mining operation in a crawl space of a middle school.
According to the Cohasset Police Department, the director of facilities for the Cohasset Middle/High School called the police in Dec. 2021 after noticing out-of-place electrical wires, computers and temporary ductwork. With the assistance of the town's IT director, detectives located a cryptocurrency mining operation, connected to the school's electrical system, in a crawl space.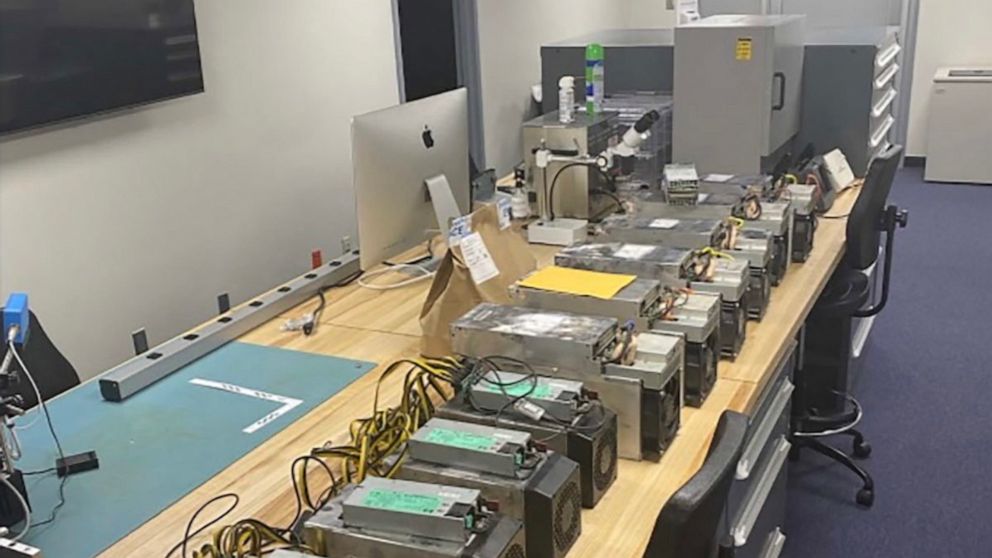 The process of "mining" cryptocurrency utilizes computers to verify transactions by solving complex equations, requiring a "considerable amount of electricity," according to the White House Office of Science and Technology Policy.
According to the University of Cambridge, bitcoin (which is just one of many cryptocurrencies) requires roughly 14 gigawatts of electricity daily. According to the Department of Energy, the daily energy needs of bitcoin would require approximately 43 million solar panels or 4,662 utility-scale wind turbines.
After discovering the unauthorized mining setup, the Cohasset Police Department contacted the Coast Guard Investigative Service and the Department of Homeland Security to remove the computer and conduct a forensic examination.
Police identified the Town of Cohasset's assistant facilities director Nadeam Nahas, 39, as a suspect after a three-month investigation. Nahas resigned from his role in 2022.
Nahas was charged with vandalizing a school and fraudulent electricity use in Quincy District Court. According to ABC's Boston affiliate, Nahas failed to appear at his Thursday court appearance, prompting an arrest warrant for his arrest. He is accused of stealing nearly $18,000 in electricity from the school district.