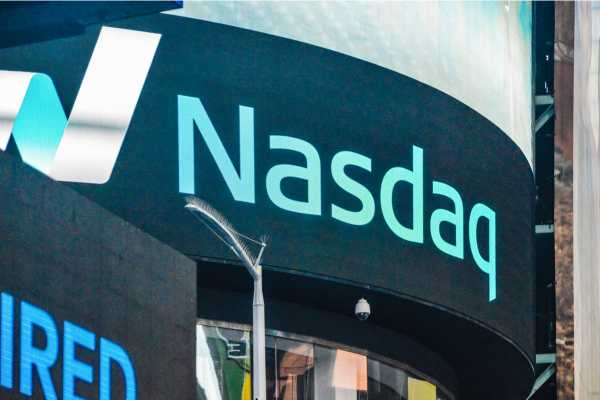 S&P 500 210223 Daily Chart
S&P 500 declined towards the 4000 level as traders focused on rising Treasury yields and disappointing earnings reports from Walmart and Home Depot.
Treasury yields tested new highs after the release of better-than-expected PMI reports. Bond traders believe that the Fed will be forced to raise rates above the 5.00% level.
Home Depot is down by 6% after missing analyst estimates on revenue and presenting disappointing guidance. The dividend hike did not provide support to the stock.
Walmart managed to rebound after the initial sell-off and is currently up by 0.5%. The company warmed that consumers were cautious. At the same time, Walmart increased the dividend by about 2%.
Today's pullback is broad, and all market segments are moving lower. Consumer Defensive and Energy stocks are among the best performers today as traders try to find safe-haven assets amid a strong pullback.
NASDAQ
NASDAQ 210223 Daily Chart
The tech-heavy NASDAQ moved towards the 12,100 level as rising Treasury yields put significant pressure on the yield-sensitive tech stocks.
NASDAQ showed strong performance in 2023, so traders continue to take profits after the rally. Big names like Apple and Tesla are down by 2-3% in today's trading session.
Dow Jones
Dow Jones 210223 Daily Chart
The sell-off in Home Depot shares pushed Dow Jones out of the recent trading range. Intel was down by almost 5% amid a broad sell-off in tech stocks.
From a technical point of view, Dow Jones has a good chance to develop significant downside momentum in the upcoming trading sessions. RSI remains in the moderate territory, so there is plenty of room to gain additional momentum in case the right catalysts emerge. In case Dow Jones settles below the 33,200 level, it will head towards the support at 32,950.
For a look at all of today's economic events, check out our economic calendar.