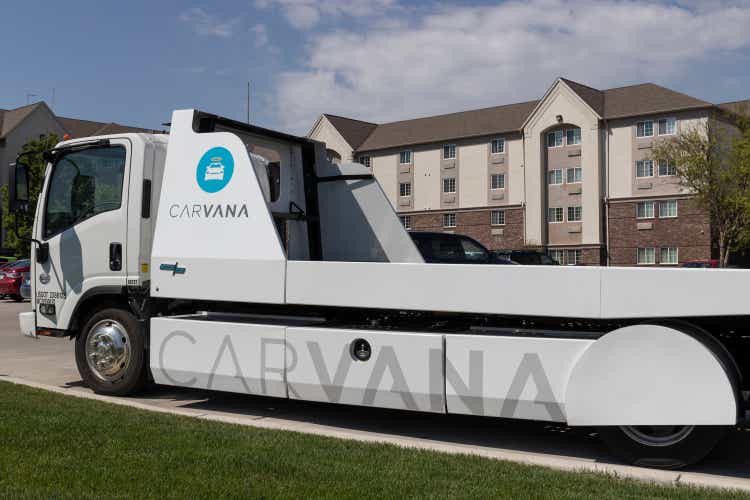 In a note reviewing automotive e-commerce, Piper Sandler analyst Alexander Potter downgraded three names, but reiterated confidence in Carvana (NYSE:CVNA).
In a note to clients on Thursday, Potter cut CarGurus (NASDAQ:CARG) to Sell and stepped to the sidelines on both ACV Auctions (ACVA) and Shift Technologies (SFT) from prior Buy ratings. He cited the run-up for the stocks to start 2023 as well as persistently high prices for autos as reasons to take a pause.
"Cars are becoming unattainably expensive, thanks to costlier debt and a shift toward electrification. Looser supply chains and post-COVID deflation probably cannot rectify this," Potter wrote. "As a result, we think car sales will not revisit historical norms in the coming years."
Nonetheless, he retained an Overweight rating on Carvana (CVNA), but noted that this rating is a "special situation."
"CVNA has risen by 168% since Jan 1 (the best-performing stock in our coverage so far in 2023). But at $12.69, CVNA is far below its mid-2021 highs above $350," Potter wrote. "While slashed estimates are forcing our DCF-based price target to $21 (down from $45), we don't think CVNA will go bankrupt. The binary nature of this thesis keeps us Overweight."
Carvana (CVNA) shares slipped 6.78% on Thursday. CarGurus (CARG), ACV Auctions (ACVA), and Shift Technologies (SFT) slipped 3.35%, 2.22%, and 2.68%, respectively.
Read more on the short squeezes fueling rallies in meme stocks to start 2023.