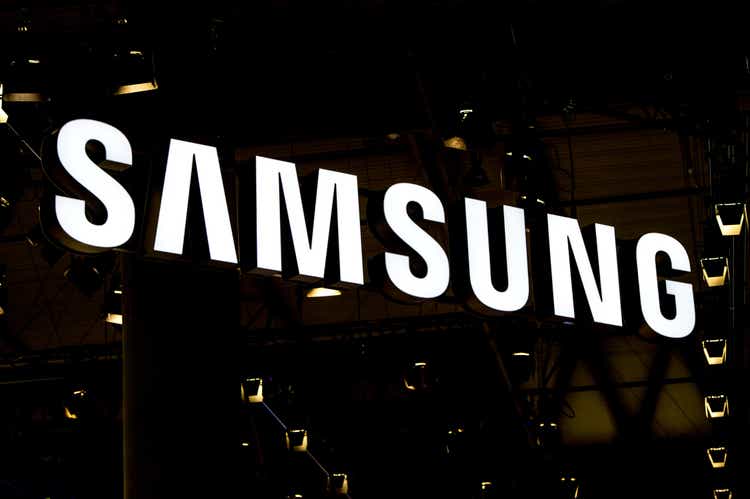 Nearly five months after Apple (NASDAQ:AAPL) unveiled its own satellite connectivity for its new iPhone 14 lines, Samsung (OTCPK:SSNLF) announced its own technology on Thursday.
Samsung (OTCPK:SSNLF) showed off a 5G non-terrestrial networks modem for smartphones that would be embedded as part of its Exynos chip – used in many of its own smartphones – to bring "direct communication between smartphones and satellites, especially in remote areas."
The South Korean technology giant added the new connectivity features would accelerate "the commercialization of 5G satellite communications" and help pave the way for the 6G era.
Samsung (OTCPK:SSNLF) did not say if it had a satellite company to partner with on the new connectivity feature.
Last month Qualcomm (NASDAQ:QCOM) unveiled Snapdragon Satellite, a satellite-based two-way capable messaging solution, for high-end Android phones, using Iridium's (NASDAQ:IRDM) satellites.
In September, Apple (AAPL) announced a new feature to let people point their phones at satellites, operated by GlobalStar (GSAT), in the sky and let them send enough information for help.
Initially, Apple's (AAPL) satellite communications feature was available in just the U.S. and Canada. In December, the tech giant expanded the feature, known as Emergency SOS, to much of western Europe.
Earlier this month, it was reported that Samsung (OTCPK:SSNLF) is working on memory chips for large artificial intelligence applications, similar to ChatGPT.