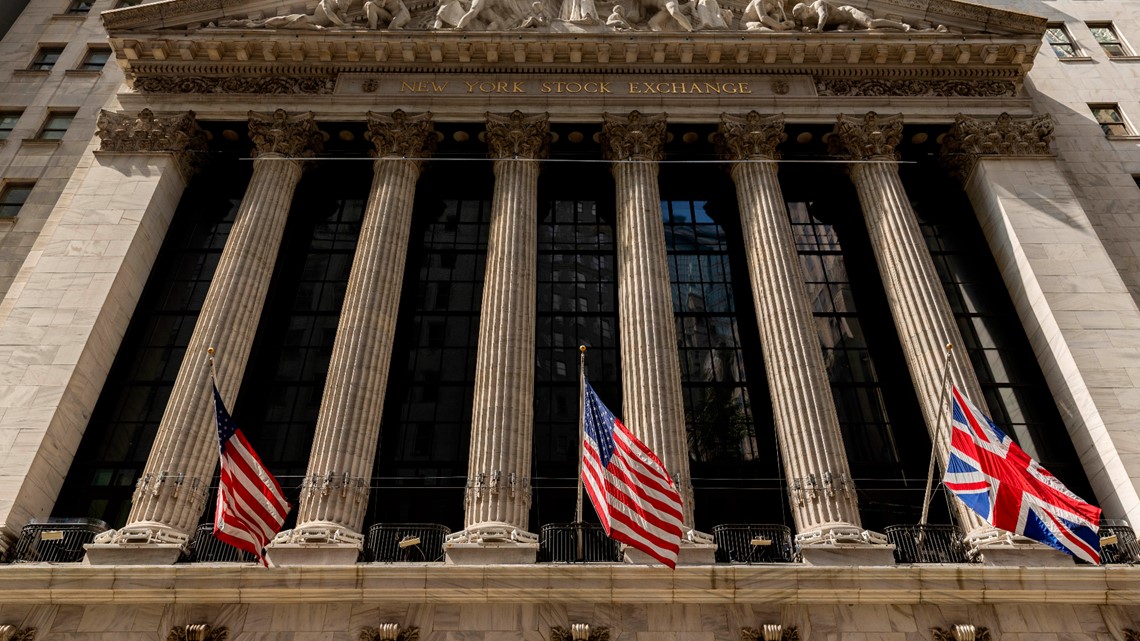 The big question hanging over the market: Which will come first, the economy falling into a recession or inflation easing enough for the Fed to cut interest rates?
NEW YORK — U.S. stocks are drifting Monday to begin what could be a quiet stretch following weeks of gains that rallied Wall Street to the edge of what's called a "bull market."
The S&P 500 was 0.2% higher in early trading, and if it finishes the day where it is, it will be more than 20% above where it was in mid-October. Such a rally would mean the stock market has transformed from its frigid "bear market," where Wall Street's main measure of health fell more than 20% over nine months, into a powerful bull.
The Dow Jones Industrial Average was up 2 points, or less than 0.1%, at 33,765, as of 9:47 a.m. Eastern time, while the Nasdaq composite was 0.3% higher.
Some of the sharpest action was in the oil market, where crude gained after Saudi Arabia said it would cut back production in hopes of boosting its price. A barrel of U.S. crude rose 1.3% to $72.69, and a barrel of Brent crude, which is the international standard, climbed 2% to $77.65.
Both were close to $120 a year ago, and their prices have fallen on worries that a strapped global economy would burn less fuel. Monday's rise helped stocks of U.S. energy companies to lead the market, and Devon Energy climbed 2%.
Elsewhere, Wall Street was relatively quiet. This upcoming week is light on earnings reports and top-tier economic data. That leaves few clues for the dominant question hanging over the market: Which will come first, the economy falling into a recession or inflation easing enough for the Federal Reserve to cut interest rates?
That's why much attention is on next week, when the government will release the latest monthly updates on inflation. It's also when the Fed will meet next on interest rate policy. Traders are largely betting that it will stand pat on rates, which would mark the first meeting where it hasn't hiked in more than a year.
The bet on Wall Street, though, is that it could resume hiking rates in July. The reason for such a pause would be to give the Fed time to assess its furious pace of rate hikes over the last year. They've already helped cause several high-profile U.S. bank failures and a contraction in the manufacturing industry, but the job market has somehow managed to remain remarkably solid despite them.
Last week, data showed that U.S. employers unexpectedly accelerated their hiring in May, though increases in workers' wages slowed to keep some pressure off inflation.
In the bond market, the yield on the 10-year Treasury rose to 3.75% from 3.70% late Friday.
The two-year Treasury, which moves more on expectations for the Fed, rose to 4.56% from 4.51%.
In stock markets abroad, indexes were mixed in Europe. Japan's Nikkei 225 jumped 2.2%, while gains in other Asian markets were more modest.
AP Business Writers Matt Ott and Joe McDonald contributed.