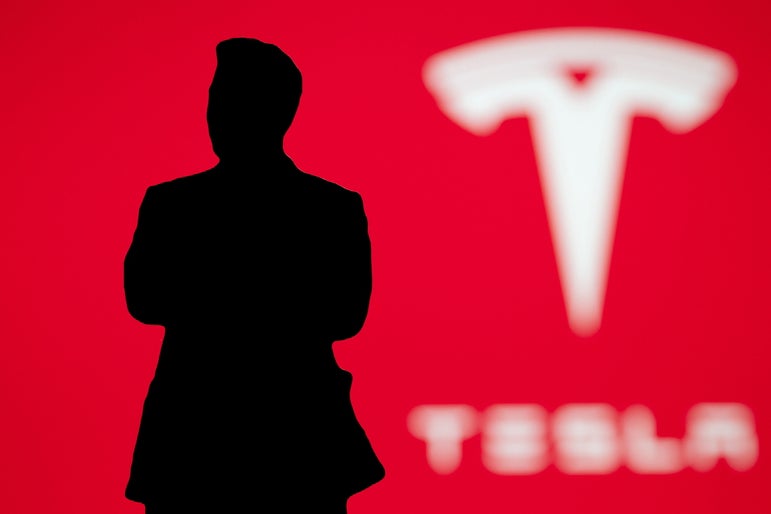 Tesla Inc. TSLA currently is comfortably in the lead in the U.S. electric vehicle market, with Ford Motor Company F a distant second.
Competition May Not Catch Up: Ford or any other automakers do not pose a threat to Tesla, the EV giant's co-founder Martin Eberhard said in an interview with Business Insider. "The world has supported more than a dozen successful large car companies for generations," he said.
See Also: Everything You Need To Know About Tesla Stock
"I don't see that changing," Eberhardadded.
The former entrepreneur, however, cautioned about a threat from within, referring to the Elon Musk-led company's self-driving technology.
"In my opinion, we need to get out of the habit of thinking about all of this autonomous stuff as being connected to EVs," Eberhard reportedly said. "I'd like to see people thinking about making cars that people can drive."
While Musk has said in the past that Tesla is as much a software company as it is a hardware company, Eberhard said, "I think it's a mistake to think of car as a software platform — you know, like an iPhone or something. It's not the same."
Why Software Is a Threat For Autos: Giving a parallel, the Tesla co-founder noted that whenever a software update is done on his iPhone, there're bugs and with that, occasionally his news-feed app crashes.
"That's not a big deal, because it's just an annoyance on iPhone. But that kind of bug shows up in the software that controls, for example, my brakes or the steering, it can kill you," Eberhard said.
Musk's preoccupation with autonomous cars is one of Eberhard's biggest concerns for Tesla, the co-founder said. "I think the technology is way too immature to be laying on the road," he added.
"I mean, this is my cautious nature, but I would have had a really hard time releasing software that is as buggy as that onto the roads."
Price Action: Tesla closed Tuesday's session down 5.25%, at $197.37, according to Benzinga Pro data.
Read Next: Elon Musk Says Tesla's Closest EV Competitor Won't Emerge From US — But This Country