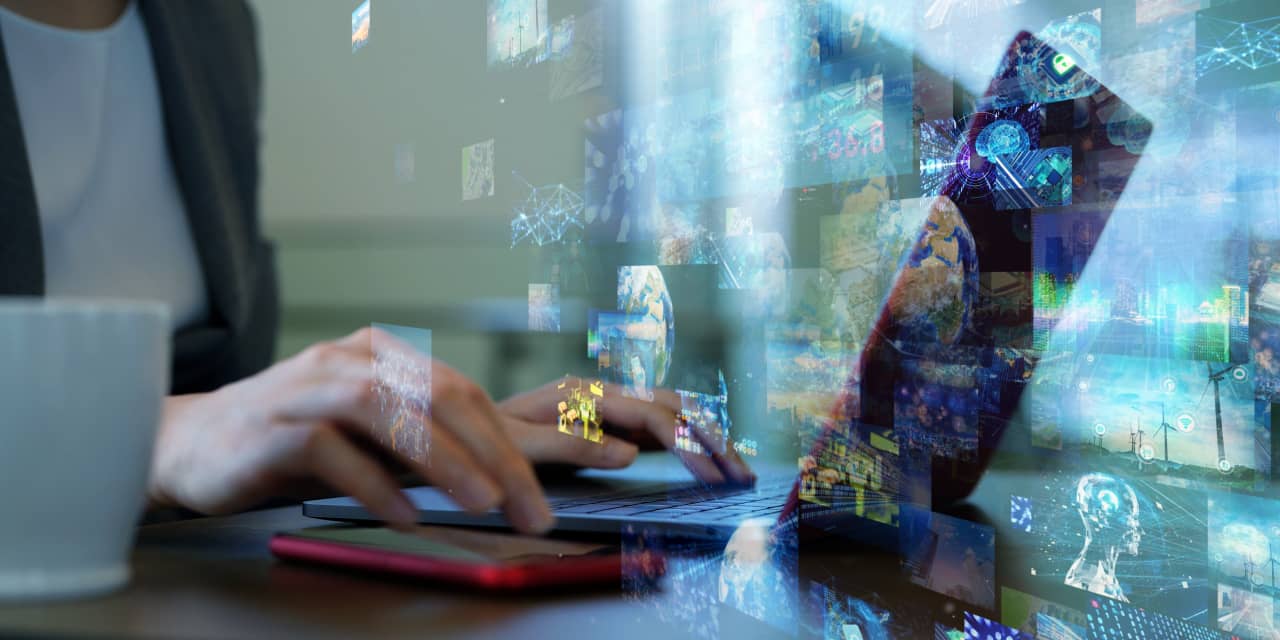 Shares of Universal Display Corp. were popping nearly 6% in Friday afternoon trading after the maker of display technologies easily topped earnings and revenue expectations for its latest quarter.
While the company's 2023 outlook, issued Thursday afternoon, fell short of the consensus view, Oppenheimer analyst Martin Yang noted that it implied flat materials sales for the year, which lined up with what some on the buy side were anticipating.
"We believe management's 2023 guidance sufficiently de-risked 2023," Yang said in a note to clients following the report. "As a result, we expect a new multiple-expansion cycle for the stock leading into 2024."
Evercore ISI's CJ Muse chimed in with a similar view, writing that "flattish material volumes into CY23 is a solid baseline," while he still sees 2024 "as an inflection year for the company based on blue introduction, IT market ramp, and [a] fading macro headwind."
Needham's James Ricchiuti wrote that Universal Display's
OLED,
+6.08%
forecast was "soft," but "it was not completely unexpected given the current environment."
Investors seem to be looking ahead to "a brighter 2024, as [the company's] new blue material begins to scale and as UDC benefits from additional industry capacity for emerging OLED-related IT applications," he wrote.
Management expects $550 million to $600 million in 2023 revenue, while the FactSet consensus was for $628.7 million.
"The OLED industry remains at a stage where many variables can have a material impact on results, and the company thus caveats its financial guidance accordingly," management noted in its release.
Shares of Universal Display have climbed 27% so far this year, as the S&P 500 index
SPX,
-1.05%
has inched up 3%. The stock is off 16% over a 12-month span, while the S&P 500 has declined about 8% over the same period.