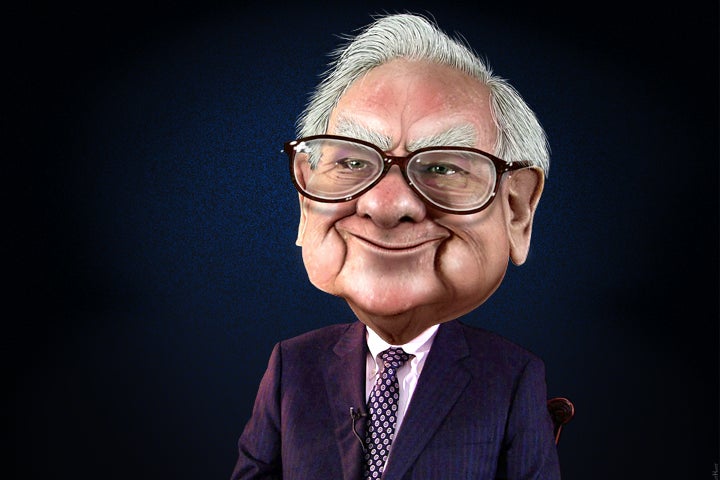 Billionaire Warren Buffett is one of the greatest investors of all time, but by his standards, that doesn't make him successful. There's only one measure of success in life, according to the "Oracle of Omaha," and it doesn't have anything to do with money.
What To Know: With a net worth of nearly $108 billion, Buffett is widely considered one of the most successful investors of all time, but not by his own measures.
According to CNBC, citing Alice Shroeder's "The Snowball: Warren Buffett and the Business of Life," students at the University of Georgia once asked the Berkshire Hathaway Inc (NYSE: BRK-A) (BRK.B) CEO about his definition of success.
Related Link: Billionaire Warren Buffett Credits His Success To This $100 College Course He Forced Himself To Enroll In
One's success in life should only be measured by the number of people who are important to you that actually end up loving you, Buffett reportedly told the crowd.
"I know people who have a lot of money, and they get testimonial dinners and they get hospital wings named after them. But the truth is that nobody in the world loves them. If you get to my age in life and nobody thinks well of you, I don't care how big your bank account is, your life is a disaster," Buffett said.
Money can buy lots of things, especially when you reach billionaire status, but love is not for sale, he said, explaining that it's actually quite the opposite. 
"The only way to get love is to be lovable. It's very irritating if you have a lot of money. You'd like to think you could write a check: I'll buy a million dollars' worth of love. But it doesn't work that way. The more you give love away, the more you get," Buffett said.
In 2006, the billionaire investor pledged to slowly give all of his Berkshire Hathaway stock to philanthropic foundations. More than 99% of his wealth is set to go to philanthropy during his lifetime or at death. 
Now at 92 years of age, Buffett currently has an estimated net worth of $107.8 billion, making him the fifth-richest person in the world, according to Forbes. 
After donating roughly $4 billion last year at an annual charity dinner, the Berkshire CEO passed Bill Gates as the biggest philanthropist of all time, per Forbes.
See Also: How Warren Buffett's Fund Manager Turned $70K Into $264M: 'In A Perfect World, Nobody Would Know About This'
Photo: DonkeyHotey from Flickr.