InvestorPlace – Stock Market News, Stock Advice & Trading Tips
Many investors are looking for predictable and safe retirement stocks to buy. They want something sturdy, dependable and that (preferably) pays some sort of dividend. More than that, they want a business that they know and understand, and one that they are confident will have longevity.
Those are the best stocks to own for a peaceful retirement.
Of course, this completely varies by the investor, especially these days. Some investors simply want to collect a reliable dividend while the stock enjoys a somewhat steady march higher. Others are comfortable with a bit more risk, and are willing to forego a larger dividend payment in lieu of better stock performance.
The man behind Berkshire Hathaway (NYSE:BRK-B) has made a career out of picking excellent businesses. Some of these Warren Buffett stocks have produced enormous gains over the years and have become staples in many portfolios.
Let's look at a few of the best retirement stocks for stability, regardless of whether investors are going for growth or income.
AAPL
Apple
$179.85
V
Visa
$224.79
KO
Coca-Cola
$59.97
JNJ
Johnson & Johnson
$154.75
Apple (AAPL)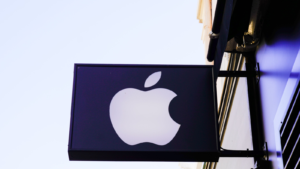 Source: sylv1rob1 / Shutterstock.com
By far, Warren Buffett's largest single-stock holding in Berkshire's public portfolio is Apple (NASDAQ:AAPL). Given that the company commands a $2.8 trillion market capitalization and is the largest company in the world, it's no wonder that Buffett has made Apple his largest stock holding.
It makes up almost 50% of the firm's portfolio of public stocks, although it's worth noting that Berkshire holds many private companies in its holdings. At Berkshire's recent annual meeting, Buffett said, "Apple is different than the other businesses we own. It just happens to be a better business."
Apple outperformed the Nasdaq on a peak-to-trough pullback basis, and while investors are clearly plowing into the name despite lackluster growth in 2023, it's hard to criticize its 36.5% year-to-date rally. Further, shares are down just 3% from their all-time high.
Visa (V) or Coca-Cola (KO)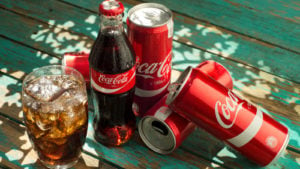 Source: Fotazdymak / Shutterstock.com
I wanted to go with Visa (NYSE:V) as the number two pick, because I believe it offers a lot of long-term growth. And, as long as there is commerce, Visa will capitalize. That said, we're looking for safe retirement stocks and for many investors, that means yield. Visa's yield of only 0.8% isn't going to get many retirees out of bed.
Coca-Cola (NYSE:KO) is the third or fourth largest holding in Buffett's portfolio of public stocks, as it goes back and forth with American Express (NYSE:AXP), reiterating Buffett's love for credit card companies.
Coca-Cola pays a dividend yield of roughly 3.1% and recently raised its dividend for the 61st consecutive year. By comparison, Visa yields less than 1% but has raised its payout in 14 consecutive years, with an average five-year growth rate of about 17%. Both companies are impressive on their own merits.
For Coca-Cola's part, analysts expect mid-single-digit revenue growth this year and mid- to high-single-digit earnings growth in 2023 and 2024. Those figures slide to double-digit growth for Visa.
So the "safer" pick with the higher yield and more consistent income is Coca-Cola. The more volatile, but higher growth name that's plenty consistent is Visa.
Johnson & Johnson (JNJ)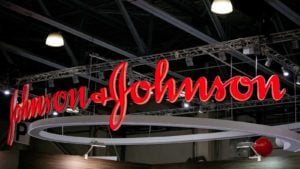 Source: Alexander Tolstykh / Shutterstock.com
I don't know when things will turn around for Johnson & Johnson (NYSE:JNJ), and fully admit that the stock price could go lower from here. That said, investors who are looking for safe retirement stocks have one here with J&J.
The firm has been in business for more than 135 years and it has built quite a consistent base in that time. When it comes to income, consistency is also in the company's job description.
That's as Johnson & Johnson recently raised its dividend for the 61st consecutive year. It currently yields 3.1% and trades at less than 15-times this year's earnings estimates. Further, analysts expect mid-single-digit earnings and revenue growth.
Lastly, the company recently spun off Kenvue (NYSE:KVUE) in an effort to create value for shareholders. J&J still holds a large stake in the firm (and will look to pare it down), but for now, Kenvue is still trading above its initial offering price.
On the date of publication, Bret Kenwell held a long position in JNJ. The opinions expressed in this article are those of the writer, subject to the InvestorPlace.com Publishing Guidelines.
More From InvestorPlace
The post 3 Warren Buffett Stocks to Buy (and Never Sell)  appeared first on InvestorPlace.