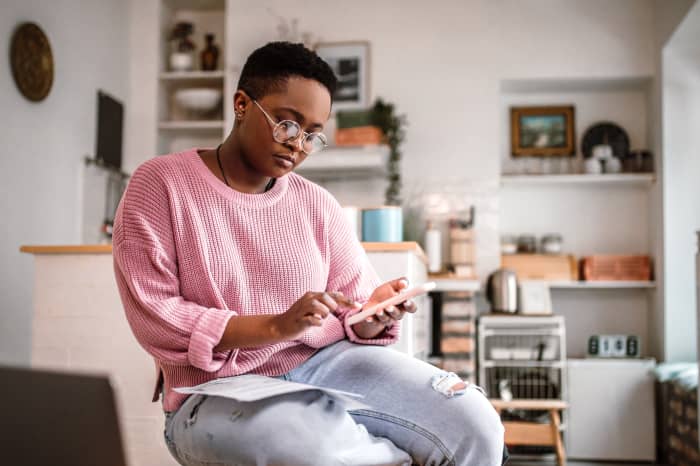 Question: I have an adviser, they claim to be a fiduciary but how could they sell me mutual funds? That sounds like a conflict. I'd prefer to manage my own money in Vanguard or Fidelity while hiring an adviser every so often for advice. How does an arrangement like this sound? Any recommendations?
Answer: Kudos to you for picking up on this potential red flag! A true fiduciary could charge assets under management (AUM) fees and use mutual funds that don't charge a commission, but they can't sell a mutual fund as a product, says certified financial planner Mark Struthers at Sona Wealth Advisors. What they can do, is sell advisory services that may use mutual funds, and in addition to AUM fees, they could charge an hourly, flat fee or subscription fee to advise you on how to invest at places like Vanguard or Fidelity, says Struthers.
Another hiccup: Advisers can also wear more than one hat when dealing with clients. "Some advisers can give advice as both a fiduciary and non-fiduciary depending on circumstances, so generally speaking, you might not be able to determine whether an adviser is acting as a fiduciary based on the solutions or products that are recommended. Mutual funds can be sold with the adviser being compensated by an upfront sales load or contingent deferred sales charge, both considered commissions, but in this case the adviser is most likely not operating in a fiduciary capacity," says certified financial planner Jamie Lima at Woodson Wealth Management. (Looking for a new financial adviser? This tool can match you to an adviser who meets your needs.)
Have an issue with your financial adviser or looking for a new one? Email questions or concerns to picks@marketwatch.com.
"True fiduciaries must always place their clients' interests ahead of their own and disclose any potential or apparent conflicts of interest while explaining how they propose to mitigate the conflict," says certified financial planner David Maurice at Worthwhile Wealth. 
Hiring an adviser every so often does have its advantages — you aren't paying an ongoing fee, for one, which can save you a ton of money — but it's not a perfect arrangement. There won't be someone there all the time to provide advice or intervene when needed.  "If a mutual fund or ETF changes managers, that could be a cause for adviser intervention. A good example is the use of fixed income in 2020 and 2021. Many advisers viewed long-duration bonds as having very little upside, given rates were so low. Many of us did not think inflation and rates would shoot up as they did but we did move ongoing clients into fixed income that was not hurt as much when rates went up," says Struthers.
Another issue is that sometimes hiring advisers ad hoc means there isn't anyone to look at issues holistically with you; they instead will answer your specific questions — and you may not know what you should be asking. That said, hourly help can certainly be cheaper. Hourly pricing varies, but the ballpark rate for services under this fee structure range from $150 to $450 per hour.
To ensure you're working with an adviser who is a true fiduciary going forward, make sure they're always acting as a fiduciary — which is something they should be willing and able to provide in writing. "If you're looking to manage your own assets with occasional help from an adviser, consider one that's advice-only or that charges a flat-fee or hourly fee for engagements. We do this specifically with our clients which allows them to manage their portfolio but still get professional advice in a transparent-fee arrangement," says Lima.
Fee-only advisers never sell mutual funds and independent, fee-only advisers are always required by law to act as a fiduciary for their clients. "They can, and often do, make funds available through a custodian without receiving any compensation for doing so and they typically have discretion to manage client portfolios for a fee that is derived solely from their clients without any compensation," says Maurice. The bottom line is that there is a clear way to tell if an adviser is a full-time fiduciary and that's by asking if they are fee-only and to get it in writing. "Don't be confused by the industry-invented marketing term "fee-based" which is adopted to sound and look like fee-only but is in fact not a full-time fiduciary," says Maurice. (Looking for a new financial adviser? This tool can match you to an adviser who meets your needs.)
Have an issue with your financial adviser or looking for a new one? Email questions or concerns to picks@marketwatch.com.