The brokerage expects an improvement in gross margins in FY24 as raw material costs come down. The Tata group company reported a nearly twofold jump in revenue in FY23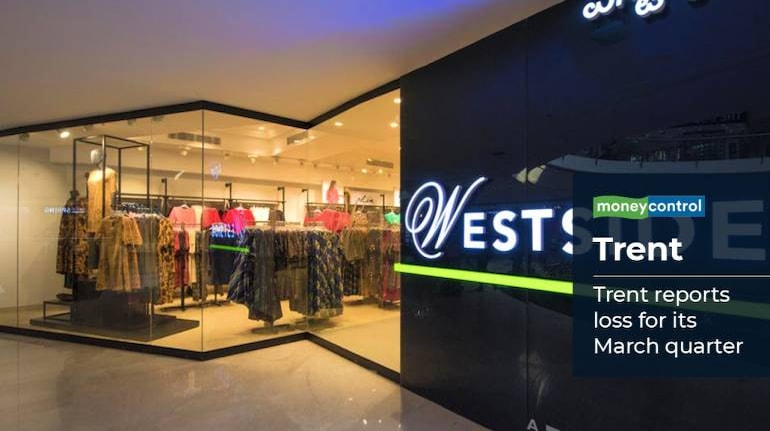 Westside Store
');
$('#lastUpdated_'+articleId).text(resData[stkKey]['lastupdate']);
//if(resData[stkKey]['percentchange'] > 0){
// $('#greentxt_'+articleId).removeClass("redtxt").addClass("greentxt");
// $('.arw_red').removeClass("arw_red").addClass("arw_green");
//}else if(resData[stkKey]['percentchange'] < 0){
// $('#greentxt_'+articleId).removeClass("greentxt").addClass("redtxt");
// $('.arw_green').removeClass("arw_green").addClass("arw_red");
//}
if(resData[stkKey]['percentchange'] >= 0){
$('#greentxt_'+articleId).removeClass("redtxt").addClass("greentxt");
//$('.arw_red').removeClass("arw_red").addClass("arw_green");
$('#gainlosstxt_'+articleId).find(".arw_red").removeClass("arw_red").addClass("arw_green");
}else if(resData[stkKey]['percentchange'] < 0){
$('#greentxt_'+articleId).removeClass("greentxt").addClass("redtxt");
//$('.arw_green').removeClass("arw_green").addClass("arw_red");
$('#gainlosstxt_'+articleId).find('.arw_green').removeClass("arw_green").addClass("arw_red");
}
$('#volumetxt_'+articleId).show();
$('#vlmtxt_'+articleId).show();
$('#stkvol_'+articleId).text(resData[stkKey]['volume']);
$('#td-low_'+articleId).text(resData[stkKey]['daylow']);
$('#td-high_'+articleId).text(resData[stkKey]['dayhigh']);
$('#rightcol_'+articleId).show();
}else{
$('#volumetxt_'+articleId).hide();
$('#vlmtxt_'+articleId).hide();
$('#stkvol_'+articleId).text(");
$('#td-low_'+articleId).text(");
$('#td-high_'+articleId).text(");
$('#rightcol_'+articleId).hide();
}
$('#stk-graph_'+articleId).attr('src','//appfeeds.moneycontrol.com/jsonapi/stocks/graph&format=json&watch_app=true&range=1d&type=area&ex='+stockType+'&sc_id='+stockId+'&width=157&height=100&source=web');
}
}
}
});
}
$('.bseliveselectbox').click(function(){
$('.bselivelist').show();
});
function bindClicksForDropdown(articleId){
$('ul#stockwidgettabs_'+articleId+' li').click(function(){
stkId = jQuery.trim($(this).find('a').attr('stkid'));
$('ul#stockwidgettabs_'+articleId+' li').find('a').removeClass('active');
$(this).find('a').addClass('active');
stockWidget('N',stkId,articleId);
});
$('#stk-b-'+articleId).click(function(){
stkId = jQuery.trim($(this).attr('stkId'));
stockWidget('B',stkId,articleId);
$('.bselivelist').hide();
});
$('#stk-n-'+articleId).click(function(){
stkId = jQuery.trim($(this).attr('stkId'));
stockWidget('N',stkId,articleId);
$('.bselivelist').hide();
});
}
$(".bselivelist").focusout(function(){
$(".bselivelist").hide(); //hide the results
});
function bindMenuClicks(articleId){
$('#watchlist-'+articleId).click(function(){
var stkId = $(this).attr('stkId');
overlayPopupWatchlist(0,2,1,stkId);
});
$('#portfolio-'+articleId).click(function(){
var dispId = $(this).attr('dispId');
pcSavePort(0,1,dispId);
});
}
$('.mc-modal-close').on('click',function(){
$('.mc-modal-wrap').css('display','none');
$('.mc-modal').removeClass('success');
$('.mc-modal').removeClass('error');
});
function overlayPopupWatchlist(e, t, n,stkId) {
$('.srch_bx').css('z-index','999′);
typparam1 = n;
if(readCookie('nnmc'))
{
var lastRsrs =new Array();
lastRsrs[e]= stkId;
if(lastRsrs.length > 0)
{
var resStr=";
let secglbVar = 1;
var url = '//www.moneycontrol.com/mccode/common/saveWatchlist.php';
$.get( "//www.moneycontrol.com/mccode/common/rhsdata.html", function( data ) {
$('#backInner1_rhsPop').html(data);
$.ajax({url:url,
type:"POST",
dataType:"json",
data:{q_f:typparam1,wSec:secglbVar,wArray:lastRsrs},
success:function(d)
{
if(typparam1=='1′) // rhs
{
var appndStr=";
//var newappndStr = makeMiddleRDivNew(d);
//appndStr = newappndStr[0];
var titStr=";var editw=";
var typevar=";
var pparr= new Array('Monitoring your investments regularly is important.','Add your transaction details to monitor your stock`s performance.','You can also track your Transaction History and Capital Gains.');
var phead ='Why add to Portfolio?';
if(secglbVar ==1)
{
var stkdtxt='this stock';
var fltxt=' it ';
typevar ='Stock ';
if(lastRsrs.length>1){
stkdtxt='these stocks';
typevar ='Stocks ';fltxt=' them ';
}
}
//var popretStr =lvPOPRHS(phead,pparr);
//$('#poprhsAdd').html(popretStr);
//$('.btmbgnwr').show();
var tickTxt ='';
if(typparam1==1)
{
var modalContent = 'Watchlist has been updated successfully.';
var modalStatus = 'success'; //if error, use 'error'
$('.mc-modal-content').text(modalContent);
$('.mc-modal-wrap').css('display','flex');
$('.mc-modal').addClass(modalStatus);
//var existsFlag=$.inArray('added',newappndStr[1]);
//$('#toptitleTXT').html(tickTxt+typevar+' to your watchlist');
//if(existsFlag == -1)
//{
// if(lastRsrs.length > 1)
// $('#toptitleTXT').html(tickTxt+typevar+'already exist in your watchlist');
// else
// $('#toptitleTXT').html(tickTxt+typevar+'already exists in your watchlist');
//
//}
}
//$('.accdiv').html(");
//$('.accdiv').html(appndStr);
}
},
//complete:function(d){
// if(typparam1==1)
// {
// watchlist_popup('open');
// }
//}
});
});
}
else
{
var disNam ='stock';
if($('#impact_option').html()=='STOCKS')
disNam ='stock';
if($('#impact_option').html()=='MUTUAL FUNDS')
disNam ='mutual fund';
if($('#impact_option').html()=='COMMODITIES')
disNam ='commodity';
alert('Please select at least one '+disNam);
}
}
else
{
AFTERLOGINCALLBACK = 'overlayPopup('+e+', '+t+', '+n+')';
commonPopRHS();
/*work_div = 1;
typparam = t;
typparam1 = n;
check_login_pop(1)*/
}
}
function pcSavePort(param,call_pg,dispId)
{
var adtxt=";
if(readCookie('nnmc')){
if(call_pg == "2")
{
pass_sec = 2;
}
else
{
pass_sec = 1;
}
var postfolio_url = 'https://www.moneycontrol.com/portfolio_new/add_stocks_multi.php?id='+dispId;
window.open(postfolio_url, '_blank');
} else
{
AFTERLOGINCALLBACK = 'pcSavePort('+param+', '+call_pg+', '+dispId+')';
commonPopRHS();
/*work_div = 1;
typparam = t;
typparam1 = n;
check_login_pop(1)*/
}
}
function commonPopRHS(e) {
/*var t = ($(window).height() – $("#" + e).height()) / 2 + $(window).scrollTop();
var n = ($(window).width() – $("#" + e).width()) / 2 + $(window).scrollLeft();
$("#" + e).css({
position: "absolute",
top: t,
left: n
});
$("#lightbox_cb,#" + e).fadeIn(300);
$("#lightbox_cb").remove();
$("body").append(");
$("#lightbox_cb").css({
filter: "alpha(opacity=80)"
}).fadeIn()*/
$(".linkSignUp").click();
}
function overlay(n)
{
document.getElementById('back').style.width = document.body.clientWidth + "px";
document.getElementById('back').style.height = document.body.clientHeight +"px";
document.getElementById('back').style.display = 'block';
jQuery.fn.center = function () {
this.css("position","absolute");
var topPos = ($(window).height() – this.height() ) / 2;
this.css("top", -topPos).show().animate({'top':topPos},300);
this.css("left", ( $(window).width() – this.width() ) / 2);
return this;
}
setTimeout(function(){$('#backInner'+n).center()},100);
}
function closeoverlay(n){
document.getElementById('back').style.display = 'none';
document.getElementById('backInner'+n).style.display = 'none';
}
stk_str=";
stk.forEach(function (stkData,index){
if(index==0){
stk_str+=stkData.stockId.trim();
}else{
stk_str+=','+stkData.stockId.trim();
}
});
$.get('//www.moneycontrol.com/techmvc/mc_apis/stock_details/?classic=true&sc_id='+stk_str, function(data) {
stk.forEach(function (stkData,index){
$('#stock-name-'+stkData.stockId.trim()+'-'+article_id).text(data[stkData.stockId.trim()]['nse']['shortname']);
});
});
function redirectToTradeOpenDematAccountOnline(){
if (stock_isinid && stock_tradeType) {
window.open(`https://www.moneycontrol.com/open-demat-account-online?classic=true&script_id=${stock_isinid}&ex=${stock_tradeType}&site=web&asset_class=stock&utm_source=moneycontrol&utm_medium=articlepage&utm_campaign=tradenow&utm_content=webbutton`, '_blank');
}
}
Trent Ltd, which operates the clothing brand Westside among others, reported a robust performance in the financial year 2022-23, marking a strong all-around improvement as it recovered from the impact of the coronavirus pandemic.
Brokerage firm Motilal Oswal Financial Services, citing the performance, retained its "buy" call for the stock as well as the price target at Rs 1,825.
Though the current valuation is a bit expensive, the high multiple is justified by Trent's strong growth, the brokerage firm said in a report on June 7.
The stock is trading at a P/E of 54.5x on FY25E consolidated basis.
The Tata group company not only reported a nearly twofold jump in revenue but also showcased strong improvement in profitability in FY23, with healthy returns and FCF (free cash flow) generation of Rs 370 crore on a consolidated basis.
"Strong cost-control measures and its cost-efficient franchise-owned company-operated model (FOCO) offset the impact of higher raw material prices," the analysts at the brokerage firm said.
They expect a decline in raw material costs to improve gross margin for the company.
Clothing brand Westside, operating under Trent, also recorded its best-ever figures in FY23, with earnings before interest, tax, depreciation and amortization (EBITDA) margin at 13 percent.
Zudio, the other apparel brand, also clocked healthy revenue growth led by strong footprint expansion.
Moreover, according to the firm, improved traction in Star Bazaar's grocery segment with higher productivity and margins could drive the next leg of growth for Trent.
Follow our live blog for all the market action
While discretionary spending does remain muted amid global recessionary fears, MOFSL believes Trent has outpaced the industry.
"Despite aggressive store addition, the company has restricted balance-sheet risk or weakness in operations", the report said.
Though there are near-term growth headwinds due to the high pent-up base and demand weakness, the broking firm remains bullish on Trent, as it continues to outperform peers and offers a huge runway for growth over the next three-to-five years.
Motilal Oswal also factors in standalone revenue/EBITDA compounded annual growth rate of 31 percent/37 percent over FY23-25, led by a strong 21 percent footprint addition and healthy same store sales growth.
At 1.54 pm, the stock was trading at Rs 1,594.30 on the National Stock Exchange, down 0.52 percent from the previous day.
Disclaimer: The views and investment tips expressed by experts on Moneycontrol are their own and not those of the website or its management. Moneycontrol advises users to check with certified experts before taking any investment decisions.​