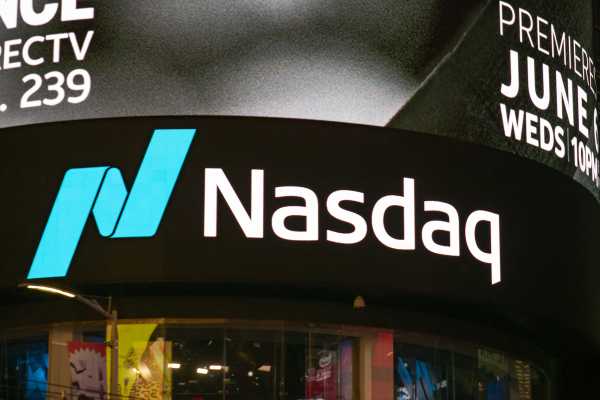 SP500 020623 Daily Chart
SP500 rallied as U.S. has raised the debt ceiling and avoided a default. The better-than-expected Non Farm Payrolls report, which showed that the economy added 339,000 jobs in May, served as an additional positive catalyst for SP500. Traders did not worry about the Unemployment Rate, which moved from 3.4% in April 3.7% in May. Treasury yields rebounded after the recent pullback, which was bearish for the yield-sensitive tech stocks. However, the general market mood was bullish, and SP500 tested new highs.
A move above the resistance at 4285 will push SP500 towards the next resistance level at 4325. In case SP500 climbs above this level, it will head towards the 4360 level.
R1:4285 – R2:4325 – R3:4360
S1:4250 – S2:4215 – S3:4200
NASDAQ
NASDAQ 020623 Daily Chart
NASDAQ has also tested new highs amid a broad rally in the equity markets. Lululemon, which was up by 12% after the strong earnings report, was the biggest gainer in the NASDAQ index today.
If NASDAQ moves above the 14,600 level, it will head towards the resistance at 14,800. A successful test of this level will push NASDAQ towards the 15,000 level.
R1:14,600 – R2:14,800 – R3:15,000
S1:14,450 – R2:14,300 – R3:14,100
Dow Jones
Dow Jones 020623 Daily Chart
Dow Jones gained 2% as 3M rallied 8% amid reports about a $10 billion settlement over forever-chemicals. The stock has been under significant pressure for many months and has a good chance to gain additional momentum if the reports are confirmed.
In case Dow Jones settles above the 33,800 level, it will head towards the next resistance at 34,000. A successful test of this level will push Dow Jones towards the 34,130 level.
R1:33,800 – R2:34,000 – R3:34,130
S1:33,650 – S2:33,500 – S3:33,300
For a look at all of today's economic events, check out our economic calendar.