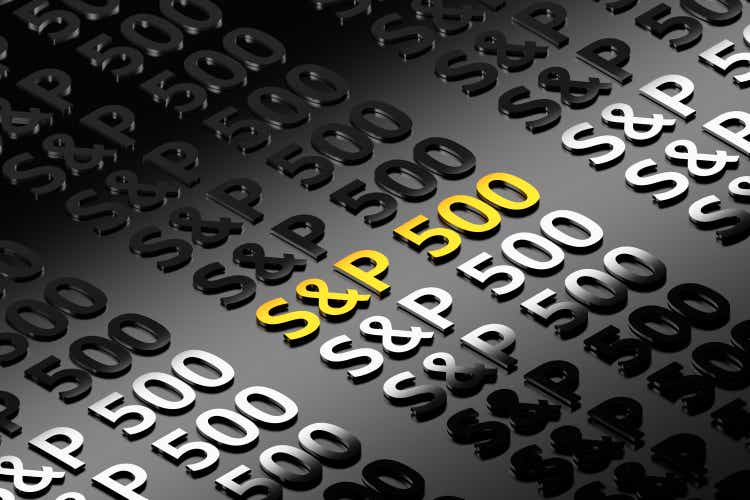 Palo Alto Networks (NASDAQ:PANW) jumped 7.3% after hours Friday on word that it's moving into the S&P 500 index.
The cybersecurity company will replace Dish Network (NASDAQ:DISH) in the big-company list. Dish Network was down 2.5% postmarket on the news, though it had risen 16.2% in the regular session.
For its part, Dish will head down to the S&P SmallCap 600, where it will replace Cutera (NASDAQ:CUTR), which slipped 5.4% after hours.
The moves were part of S&P Dow Jones Indices' quarterly rebalance, and are effective prior to the open of trading Tuesday, June 20 (Markets are closed June 19 for the Juneteenth holiday).
The rebalance takes place to put companies into indexes more representative of their market space.
Along with that change to the S&P 500, the S&P MidCap 400 will see a number of changes. Doximity (DOCS), Berry Glboal Group (BERY), BWX Technologies (BWXT), Planet Fitness (PLNT), Crown Holdings (CCK), Dropbox (DBX), Graphic Packaging Holding (GPK), Ovintiv (OVV), ZoomIno Technologies (ZI) and WECO Intl (WCC) are in.
That means a number of companies in the 400 moving down to the SmallCap 600: Dana (DAN), John Wiley & Sons (WLY), Sunpower (SPWR), Ingevity (NGVT), Fulton Financial (FULT), Douglas Emmett (DEI), Victoria's Secret & Co. (VSCO), Macerich (MAC), SiTime (SITM) and Navient (NAVI).
And those companies will displace a number from the SmallCap 600: PetMed Express (PETS), Comtech Telecommunications (CMTL), Eagle Pharmaceuticals (EGRX), Children's Place (PLCE), Rayonier Advanced Materials (RYAM), LivePerson (LPSN), Gannett (GCI), DMC Global (BOOM), Genesco (GCO), and Zumiez (ZUMZ). PETS -5%; CMTL -5.4%; EGRX -3%; PLCE -2.7%; RYAM -4.8%; LPSN -4%; GCI -6.7%; BOOM -3%; GCO -1.6%; and ZUMZ -6.9%.
A few more changes in the small-cap market space: Entering the SmallCap 600 are Artisan Partners Asset Management (APAM), California Resources (CRC), CarGurus (CARG), Moelis & Co. (MC), Phillips Edison & Co. (PECO), Schrodinger (SDGR) and UFP Technologies (UFPT). APAM is +2.2%; CARG +2.6%; MC +8.5%; PECO +6.6%; SDGR +1.3%; and UFPT +2.2%.
They'll be bouncing LendingTree (TREE), Tredegar (TG), Inogen (INGN), Douglas Elliman (DOUG), FARO Technologies (FARO), Cara Therapeutics (CARA) and Big Lots (BIG). TREE -3%; TG -2.4%; INGN -3%; DOUG -1.4%; FARO -4.5%; CARA -4.5%; and BIG -3.6%.