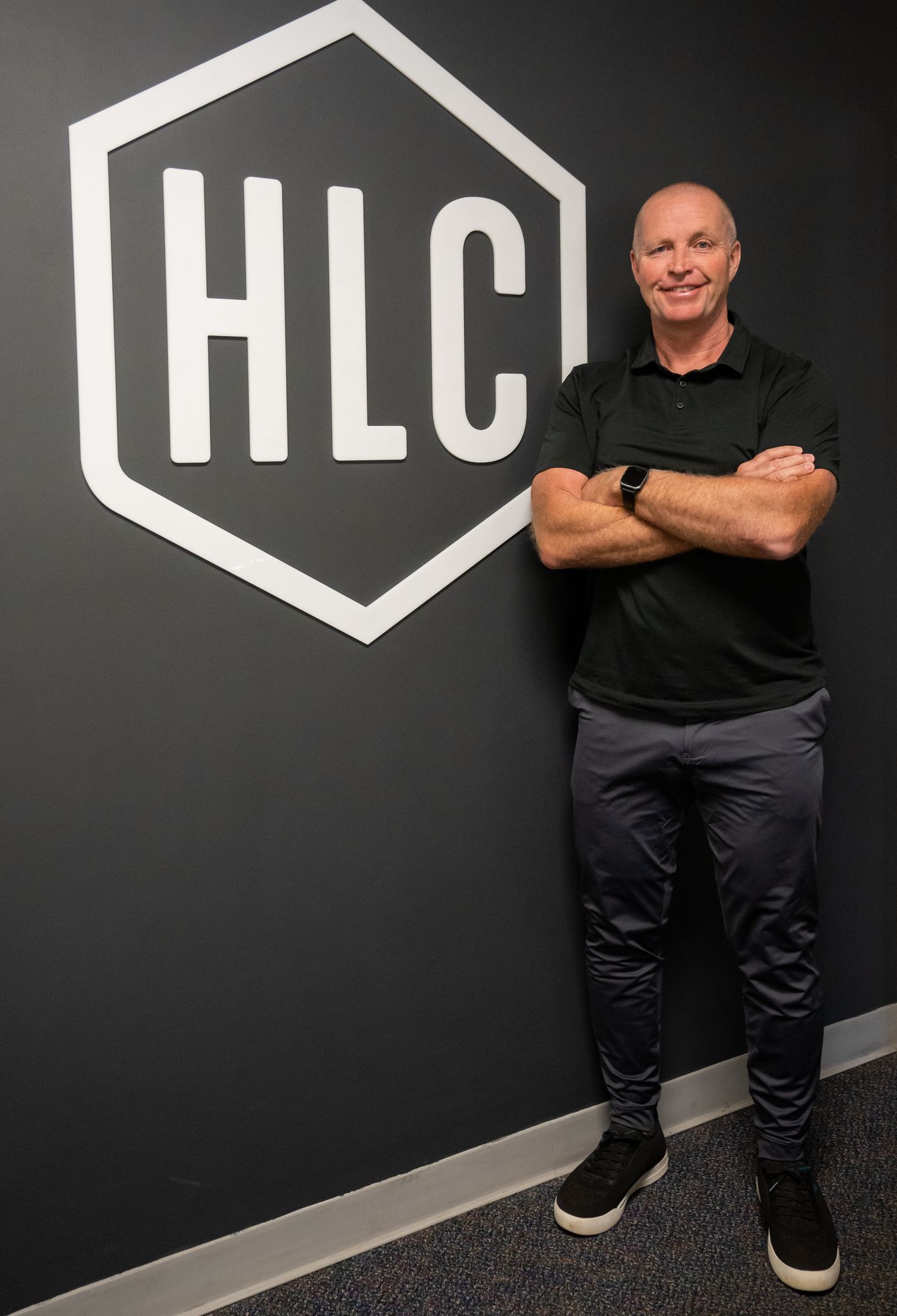 A version of this article ran in the May 2023 issue of Bicycle Retailer & Industry News.
LEXINGTON, S.C. (BRAIN) — The pandemic-fueled bike boom and aftermath might have caught some off guard in the industry, but not distributor HLC.
Data, technology, and workforce investments made shortly before "provided a great foundation for us to provide valuable tools the dealers needed during that pandemic," said Pat McGinnis, HLC's president, who stepped into that role in the spring of 2019 before also being named CEO last year.
Chiefly, HLC's fulfillment system allows dealers to back order product and have it waiting in the cart instead of a notification alert. The back-ordering system, combined with Doorstep Delivery direct-to-consumer feature, are part of HLC's continued evolution of its services. HLC also is a distribution partner for 193 established and start-up brands (23,000-plus SKUs) in the U.S. and Canada.
BRAIN toured its warehouse here in late March. It was largely quiet because most office staff now work remotely since the pandemic. Don't take quietness for a lack of innovation happening inside.
HLC's recent investments include opening a new warehouse in late April in Dallas, and adding brands like ABUS, WeMakeThings, and Knog in the past few months. Also, HLC's sales reps now represent Norco Bicycles in the U.S. Last June, HLC invested $193,000 in its Quebec City Wheel Shop facility, which provides North American dealers with pre-built wheels. In September, private equity firm MiddleGround Capital acquired HLC, with McGinnis saying at the time that the acquisition would "amplify" HLC's growth. In December, HLC added seven sales reps, bringing its total to 22.
"We invested, and we grew, and we're doing the same thing now," said McGinnis, who said HLC added 100 employees during the pandemic and now employs 236 in its four distribution centers in the U.S. and one in Quebec City. "I told the team during the pandemic, I said, 'The opportunity is not now. The opportunity is when things start to slow down.'
"There may be an opportunity for us to support a brand that's struggling and needs help solving specific problems. Maybe we can help by making sure the dealers depending on those brands still have access to inventory they need."
With the industry battling economic headwinds, HLC has been expanding.
"I'm reading the BRAIN site and all I see is negativity and everybody is overstocked and all of these layoffs," said Derrick Boatwright, HLC's director of commercial innovation. "None of that is happening here. It's the opposite."
The company philosophy, according to McGinnis, is if HLC doesn't have it, you don't need it. A constant focus on what dealers need has led to the expansion.
"Right now, we're adding brands," McGinnis said. "We look for opportunities where we see someone might be the leader of a category and we're not partnering with them, or maybe there's a gap where we think we can provide more for the dealers in a certain category, like BMX is one. We just added WeMakeThings' portfolio of brands. That was an area where we thought we could improve our offering for the dealers and make it easier for them."
Adding additional brands is not the only way HLC is pledging to help dealers. Saving them time through developing a new Lightspeed integration, currently in beta testing, and "maybe some other exciting automation stuff toward the end of the year" are others, McGinnis said.
"We're very clear on the fact that one of the biggest challenges dealers face is HR (human resources)," Boatwright said. "How do they obtain and retain quality staff? And one day we started looking at it from a different angle and said what if we can save a dealer 20 hours a week? And now instead of having to hire a full-time employee, they can hire a part-time employee to help. Or maybe they could use that 20 hours to do something that they can't do now. We can do that, and we'll do that through technology."
McGinnis noted the other services HLC provides, including operating as a third-party logistics partner for some brands; building and managing transactional websites; staffing a dedicated team to build out and manage a brand's Amazon presence; and operating as a sales agency.
"Those are things the brands need," McGinnis said. "On the dealer side, Derrick is working with them. How can we help them participate in this new landscape of consumer product acquisition?"
Since the pandemic, HLC has increased its sales rep team by 70%, allowing more face-to-face communication with retailers about its services.
"The goal is to expose some of the great tools that we have to more dealers who haven't been utilizing those tools," McGinnis said. "So it's been helping a lot. I think it is probably a contributing factor to us not laying people off. We're adding brands, so we're in a move-forward mode."
That includes moving forward with e-bike sales of its house brand Evo, sold in Canada, and PWR, which is now direct-to-consumer. In addition, HLC recently became the exclusive distributor for Yuba Bikes in North America.
"We're getting more involved with e-bikes because we believe in them in so many ways," McGinnis said. "You see the opportunity that it can mean to our industry in terms of dollar contribution to dealers, and it opens the door to more riders, and that's a really good thing."
The investment mindset was accelerated when McGinnis took over as president after serving as HLC vice president of commercial. Before joining HLC, he was president of FreeMotion Fitness.
"One of things myself and the leadership team did when I took over is sit down and look at the buy, put it on the shelf, and re-sell it (philosophy). It's just not enough anymore because the consumer is acting so differently. We just wanted to make sure for both the dealer and for the vendor who are our two customers that we utilize our infrastructure to support them in any way they need it."
That involved treating dealers and brands individually based on their needs.
"It starts with the simple question: How can we help?" McGinnis said. "That leads to an environment of continuous improvement because we find where the gaps are. Then we match them with some of the technology and innovation that Derrick is driving. We started and continued to expand this a la carte and many-services approach."
As a longtime industry veteran, McGinnis acknowledged the bike business is amid rapid change, with vendors asking how to better connect with retailers' communities.
"I think they are sincere in their efforts to retain some of these new riders, and I see our vendors being involved in the community. We're involved in the community. Buy Where you Ride with the NBDA (encouraging online shoppers to patronize their local bike shops) is a great project that we're involved with. I think more now than ever conversions about building a cycling community and building ridership is at an all-time high."