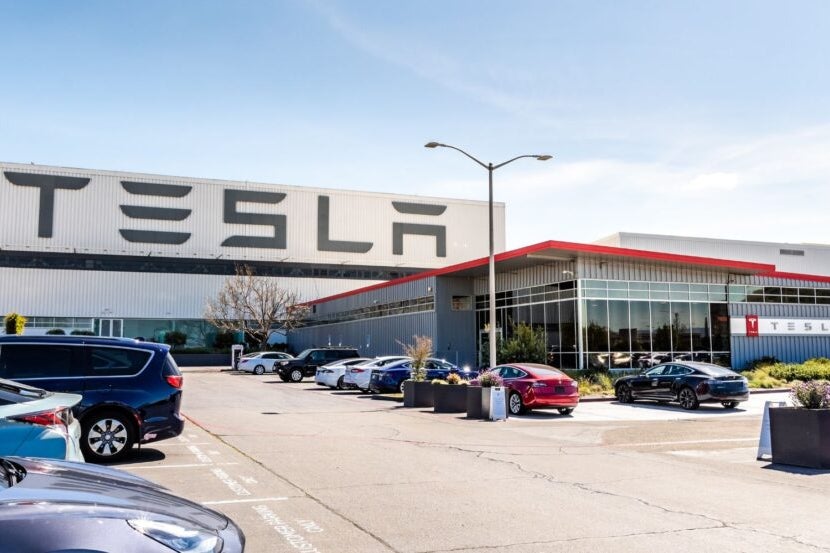 Electric vehicle stocks closed the week ending May 19 on a mixed note, with market leader Tesla, Inc. TSLA having a strong run amid CEO Elon Musk's first China visit since the COVID-19 pandemic.
Here are the key events that happened in the EV space during the week:
Musk Reserves High Praise For China Team, Model 3 Gets Tax Incentives: Musk's China visit took center stage this week as the billionaire visited Tesla's Giga Shanghai plant and met with Chinese government officials, including Foreign Minister Qin Gang and Minister of Industry and Information Technology Jin Zhuanglong. He also held discussions with Shanghai Party Secretary Chen Jining and had an audience with China's Vice Premier Ding Xuexiang, who is reportedly close to President Xi Jinping.
On the corporate side, Musk met the world's biggest EV battery maker CATL's Chairman Zeng Yuqun.
At the Giga Shanghai plant, Musk addressed factory workers and other employees. He expressed his appreciation for the "incredibly impressive" way they overcame difficulties and challenges. He also lauded the made-in-China cars as ones of the highest quality.
In another positive development, all three trim levels of the Model 3 vehicles sold in the U.S. are eligible for the full $7,500 tax credit allowed under the 2022 Inflation Reduction Act. Earlier, only the Performance model was eligible for the full credit, while the Model 3 Rear-Wheel Drive and Model 3 Long Range were eligible for only $3,500 of the tax credit.
With the change, the RWD base model is now priced at $30,000, becoming the cheapest Tesla car.
Tesla stock crossed the $200 psychological level and posted a weekly gain over 10%.
See also: Best Electric Vehicle Stocks
Lucid's Twin Offerings: A cash crunch could be biting Lucid Group, Inc. LCI as the Newark, California-based startup announced a common stock offering of 173.55 million shares. Additionally, the company said its majority shareholder and an affiliate of the Public Investment Fund, Ayar Third Investment, agreed to buy 265.69 million shares of its common stock for an aggregate purchase price of about $1.8 billion.
The combined proceeds from the common stock offering and the private placement are expected to be at about $3 billion. The share dilution sent the stock lower, as it closed down over 16% for the week.
Ford Strikes Deal With Uber: Legacy automaker Ford Motor Co. F announced a partnership with ride-hailing company Uber Technologies, Inc. UBER — a win-win relationship for both companies. Under the agreement, Ford will lease its Mustang Mach-E EVs to Uber drivers under flexible terms. The partnership program will initially be rolled out in San Diego, Los Angeles and San Francisco. For Uber, the program will help the company conform to government regulations that require it to have more EVs in its fleets.
This is the second major partnership Ford announced in as many weeks. In late May, it announced a partnership with Tesla that will allow Ford's customers to use the latter's Superchargers.
Rivian May Lose Its Nasdaq 100 Spot: Rivian Automotive, Inc. RIVN stock is trading way off its post-IPO highs and is at risk of losing its spot in the Nasdaq 100 Index, an index comprising 100 of the biggest non-financial technology stocks, according to BofA Securities analyst Min Moon. The stock now has a measly weight of less than 0.1% in the index.
The analyst expects the stock to be booted out of the index by the third Friday of June, as the exchange typically removes the smallest members from the index after being that low for two consecutive months.
Check out more of Benzinga's Future Of Mobility coverage by following this link.
Chinese EV Trio's Mixed Show In May: China's Nio, Inc. NIO, XPeng, Inc. XPEV and Li Auto, Inc. LI reported their delivery numbers for May this week. Li Auto stood out with both year-over-year and month-over-month increases. Its May tally was 28,277 units compared to 6,155 units for Nio and 7,506 units for XPeng. Nio's delivery growth marked a 12.4% year-over-year decline and a 7.6% quarter-over-quarter drop. XPeng's deliveries were down about 26% from a year ago but 6% higher than the previous month.
Warren Buffett-backed BYD Company Ltd. BYDDY BYDDF sold 240,220 new energy vehicles in May, with battery EV sales at 119,603 units, up 124% year-over-year.
Read Next: Longtime User Says Goodbye To Tesla Model Y And Buys A Mercedes: 'Just A Bunch Of Little [Quality] Issues That Piled Up'
EV Stock Performances for The Week:
| | |
| --- | --- |
| | Weekly Change |
| Tesla | +3.50% |
| Nio | +3.56% |
| XPeng | +9.47% |
| Li Auto | +1.83% |
| Fisker | -3.42% |
| Workhorse | +14.63% |
| Lordstown | -35.74% |
| Hyzon | -1.22% |
| Canoo | -6.31% |
| Rivian | +4.60% |
| Lucid | -2.65% |
| Faraday Future | +40.65% |
| Arrival | -10.75% |
| Nikola | +10.53% |
| Kandi Technologies | -6.29% |
| Blink Charging | +0.56% |
| Quantamscape | -8.71% |
Photo: Shutterstock