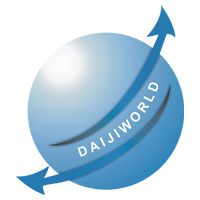 New York, Jun 3 (IANS): Concerns of a possible global recession are deepening as heightened inflation and interest rates act as a brake on spending, while geopolitical strife adds to a sense of profound economic uncertainty, the media reported.
But that's not the case for everyone: The ultra-wealthy are doing just fine, and Wall Street firms are taking advantage of that, CNN reported.
In the past 10 weeks, JPMorgan Global Wealth Management opened 40,000 new accounts.
Last year, it added around one new client with assets of $100 million or more per day, Mary Erdoes, head of asset and wealth management at the bank, told investors last week.
It's not just JPMorgan that sees opportunity in catering to the super rich. Goldman Sachs and Citigroup have grown their private banking services this year, CNN reported.
Meanwhile, brands that cater to the wealthy have been thriving.
Luxury car brand Lamborghini announced that it has sold out of all of its vehicles until 2024.
LVM , the parent company of brands like Louis Vuitton, Dom Perignon and Dior, reported strong results for the first quarter of the year with sales up 17 per cent.
The luxury firm became the first in Europe with a $500 billion market valuation in April and is now among the 10 largest companies in the world, CNN reported.
Huw Roberts, head of analytics at Quant Insight, noted that while LVMH cited softer luxury demand trends in the US and Europe during its April earnings call, the company — along with rival brands like Richemont and Hermes — have been among the strongest performers year-to-date in Europe, up around 25 per cent compared to the broader index up 9 per cent.
Roberts said that makes it one of the most expensive "growth" segments in Europe.
"Will luxury continue to grow mid-to-high teens forever? No, that's not the logic," wrote Erwan Rambourg, global head of consumer and retail research at HSBC, in a note. "You will see some moderation at some stage."